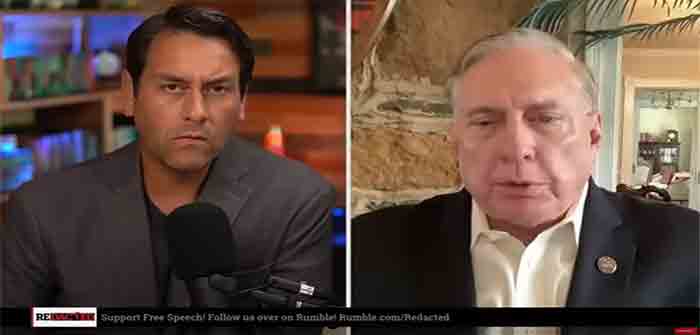 Col Douglas Macgregor shares a rumor floating around Washington suggesting the Biden Administration is considering establishing a Russian Government in Exile. How many times has Biden stated on the record the U.S. foreign policy regarding the Russian-Ukraine war is not interested in seeking regime change?
WATCH:
We covered this story last week linking readers to Larry Johnson over at Son of the New American Revolution covered this last week –
Regardless of the issue, the title of this piece is a good rule of thumb to apply when you are reading "breaking news." I am not talking about your conventional "car runs over pedestrian" or "dog licks own testicles story." I am talking about reports like today's news that there are US boots on the ground in Ukraine:

American military personnel are now in Ukraine to help keep track of the billions of dollars' worth of weapons and equipment the United States has sent since the start of the Russian invasion, a senior U.S. defense official and senior U.S. military official said.

Led by Brig. Gen. Garrick Harmon, the U.S. defense attaché to Ukraine, the inspections have already begun with the help of the Office of Defense Cooperation personnel who have returned to the U.S. Embassy in Ukraine, the officials said.

Yes, why now?
Yep, why now? After Tuesday's election expect escalation by the U.S., Britain and France…
Continue Reading