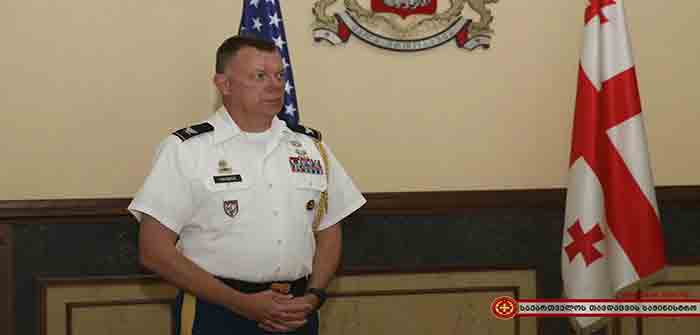 by Larry Johnson at A Son of the New American Revolution
Regardless of the issue, the title of this piece is a good rule of thumb to apply when you are reading "breaking news." I am not talking about your conventional "car runs over pedestrian" or "dog licks own testicles story." I am talking about reports like today's news that there are US boots on the ground in Ukraine:
American military personnel are now in Ukraine to help keep track of the billions of dollars' worth of weapons and equipment the United States has sent since the start of the Russian invasion, a senior U.S. defense official and senior U.S. military official said.

Led by Brig. Gen. Garrick Harmon, the U.S. defense attaché to Ukraine, the inspections have already begun with the help of the Office of Defense Cooperation personnel who have returned to the U.S. Embassy in Ukraine, the officials said.
Yes, why now? This story is curious not only for its content but its timing. Let me start with content. Concerns were raised starting last Apriln about the corrupt diversion of U.S. military supplies to criminal organizations inside Ukraine. That is why CBS produced a 60 Minutes piece that aired in August with the inconvenient claim that a good portion of U.S. weapons never made it to the front. Within days of this story's publication, CBS News deletes tweet claiming only 'like 30%' of US military aid for Ukraine ever reaches the front lines. (You can read my original piece here.)
If the U.S. was serious about ensuring the weapons paid for by U.S. taxpayers actually wound up…
Continue Reading