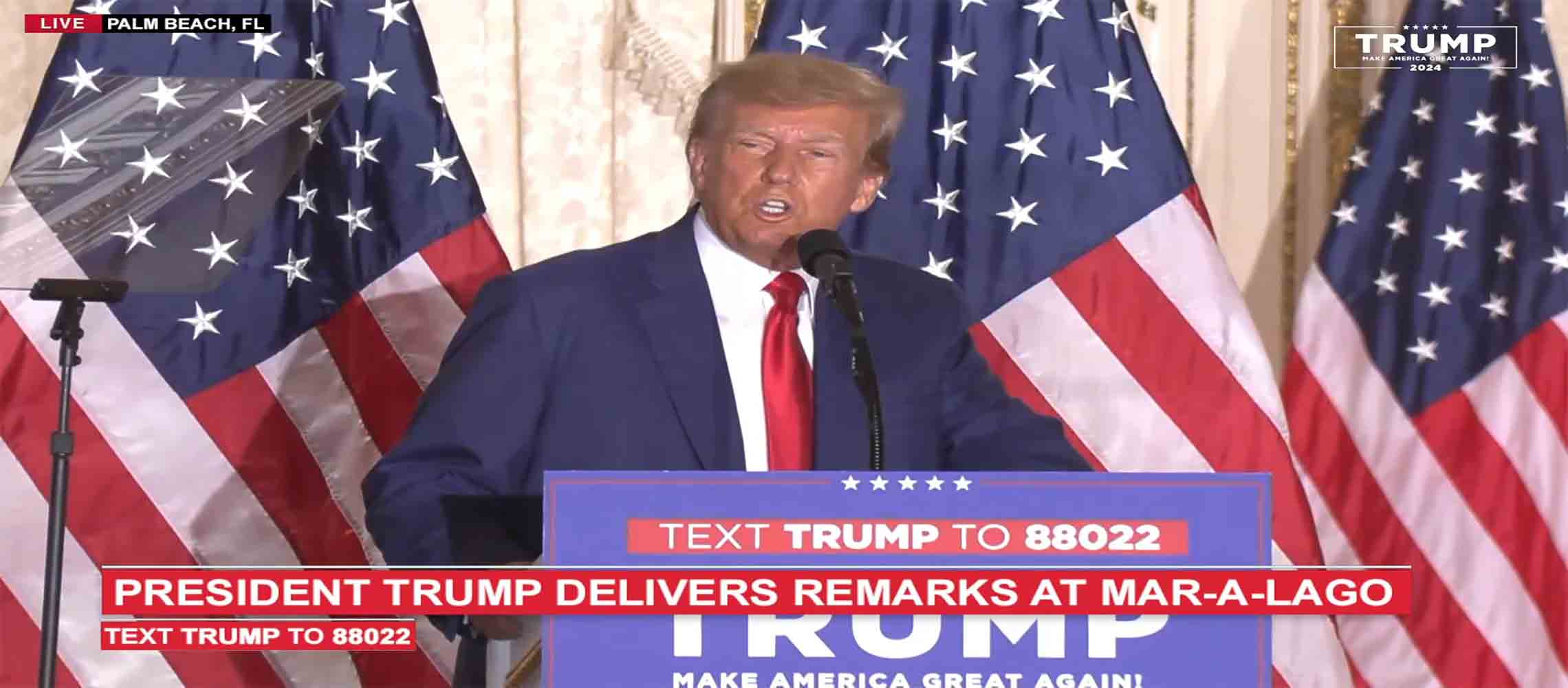 by Sundance at The Conservative Treehouse
Traveling back from New York City, President Donald Trump is scheduled to deliver a speech and press statement from Mar-a-Lago.  The anticipated start time is 8:15pm ET, with livestream links below:
RSBN Rumble Livestream – Donald Trump Campaign Livestream – Alternate Livestream Link
Quick update – Firefox and Brave are now loading Rumble. Enjoy. Awesome remarks!!!
T-Room here – Brave and Firefox are blocking Rumble.com right now. I can't load the stream so please use any of the channels above…
Continue Reading