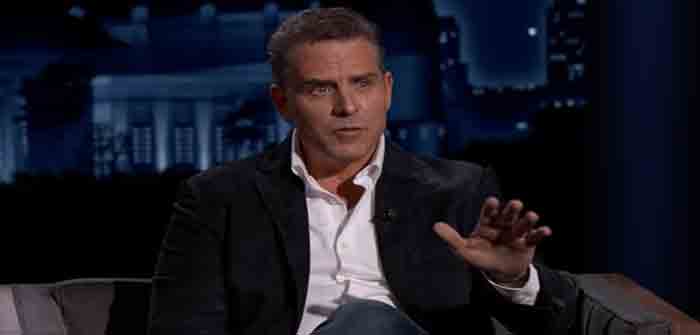 by The Last Refuge Staff at The Last Refuge
Emerald Robinson has a great interview with Jack Maxey from Switzerland. Maxey was the first person to receive a full hard drive copy of the Hunter Biden laptop from Rudy Guliani. After media, Senate and U.S. government officials refused to take action, Maxey went to Switzerland in order to complete a full forensic audit of the laptop content in a neutral jurisdiction. {Background}
Previously, Maxey outlined [Daily Mail article and Video Here] his intent to share the full contents of the original files, and all of the retrieved deleted files, with the public so that people can see the scale of depravity and Biden family corruption within the evidence.  In this interview with Emerald Robinson, Maxey states the full and searchable email archive will likely be completed early next week.
Additionally, in this interview Maxey goes into greater detail about the larger issues surrounding impediments to the release of information, including how the laptop contained access certificates to enter the Defense Department database.   Maxey tried to get the DoD to address the issue without success, until he found a direct conduit to a two-star general who took the certificate codes, deactivated the access and thanked him for his diligence.
Unfortunately, that same general then told Maxey he needed to focus on securing the safety of himself and his family, as the full weight of the U.S. interests, including the intelligence apparatus and defense apparatus, will likely target him.  Emerald Robinson does a good interview.
WATCH…
Continue Reading