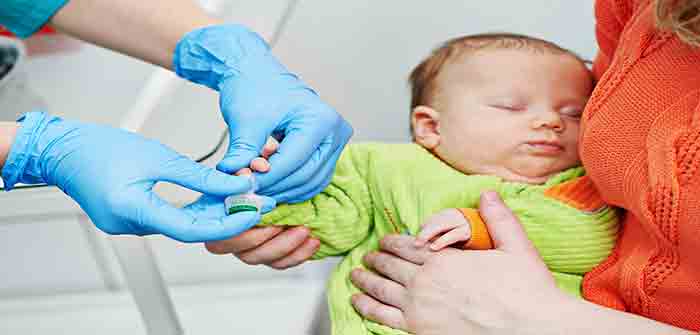 by Stacy Liberatore at Daily Mail
Newborn DNA can be stored for months, years or indefinitely at government labs

New Jersey police were found to obtain samples for a case without a warrant

READ MORE:  DNA data of healthy babies could be hacked or sold 
Nearly every US-born baby has blood drawn to check their risk of more than 60 rare diseases within hours of coming into the world.
What many parents may not know is that these DNA samples can be stored in a government lab indefinitely, allowing law enforcement access to blood for investigations into a child's relative.
A 1996 cold case was solved last year after New Jersey police collected a baby's DNA without a warrant to investigate the child's father, grabbing the attention of some parents who are now suing state health officials over its storage practices.
Hannah Lovaglio, a resident of Cranbury and plaintiff, told DailyMail.com: 'This is a true parent right's issue. This is their body; this is their property taken from them from five years of being a minor, and the state is not required to give any justification.
New Jersey can store samples for up to 23 years, while others like California, Massachusetts and Maine are indefinite…
Continue Reading