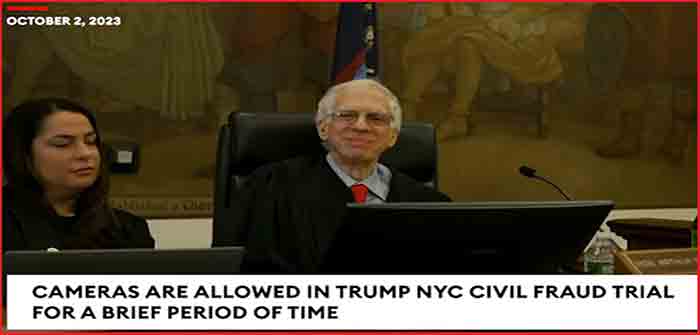 by Chris Powell at Trending Politics
Screenshots have surfaced that apparently show the wife of Manhattan Supreme Court Judge Arthur Engoron, who is presiding over former President Donald Trump's $250 million civil fraud case, making derogatory comments about Trump on Twitter.
The unconfirmed report, brought to light by journalist Laura Loomer, has created more concerns about bias in the high-profile trial. Dawn Marie Engoron, using the handle @dm_sminxs, is alleged to have posted tweets containing explicit language directed at Trump, as well as manipulated images of the former president in an orange jumpsuit.
Loomer's expose also claims that Dawn Marie Engoron attacked Trump's lawyer, Alina Habba, and even targeted Loomer herself during a live broadcast for shedding light on the situation.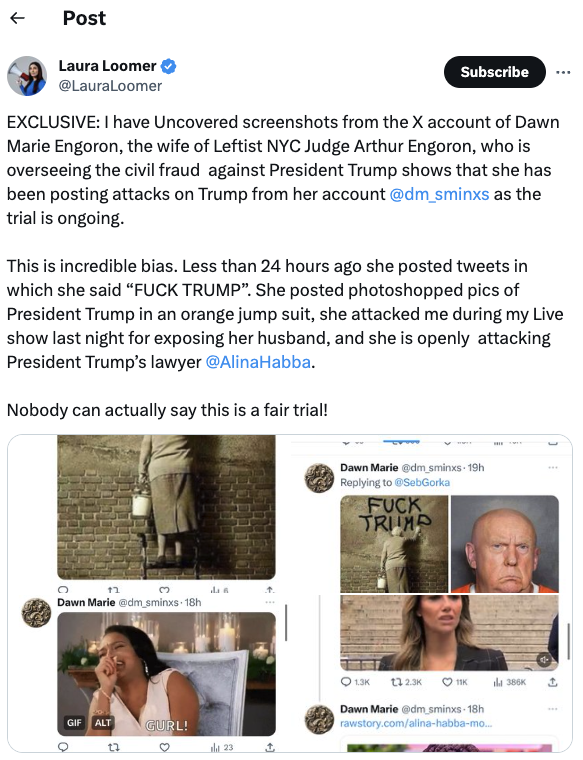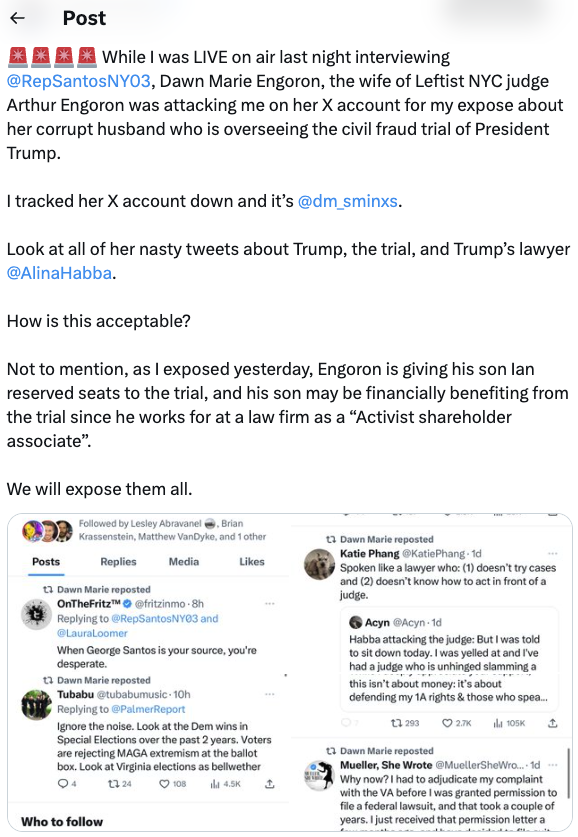 Further complicating the matter, Loomer claimed that Engoron has been providing reserved seating to his son, who reportedly may have a financial interest in the outcome due to his employment at a law firm with stakes in the case.
In response to the judge's overall conduct of the trial,…
Continue Reading