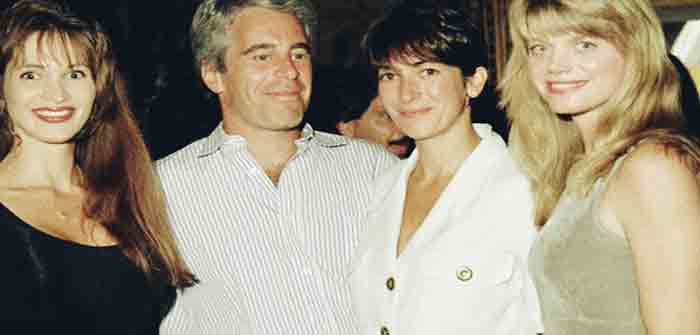 Interview by Jerm Warfare
Whitney Webb, of Unlimited Hangout, is one of the best investigative journalists in the world, if not the best. She was previously on my podcast for a general chit-chat surrounding 9/11, conspiracies, and Jeffrey Epstein.
This time, Whitney joined me on TNT for an overview of her massive new book One Nation Under Blackmail. No, really, it is huge. So big, in fact, that she split it into two volumes.
WHY THIS BOOK?
There are a bunch of books about Jeffrey Epstein, so what makes this one different?
The answer is that this is the first to expose his deep-state networks and general web of intelligence, most of which is suppressed due to it bringing down the house of cards.
I bought both volumes and so should you. However, as Whitney said in our discussion, if you can't afford both, then the difference between the two is more-or-less as follows.
The first volume is a deep-dive into the background that set the stage for the rise of Jeffrey Epstein, from organised crime to central intelligence and political networks (such as the Clintons).
The second volume is a closer examination of Jeffrey himself, including the extent to which his activities were state-sponsored via his intelligence connections.
It is an unbelievably complex puzzle, but Whitney has pieced together a lot of it. I don't know of anybody, anywhere, who has Whitney's remarkably extensive insight.
A VERY QUICK BIO
Just for clarity,
And that, dear Frodo, is where our journey begins.
OUR CONVERSATION
Whitney and I touched on various chapters in One Nation Under Blackmail, but it's obviously recommended to read the 900-page book.
Continue Reading