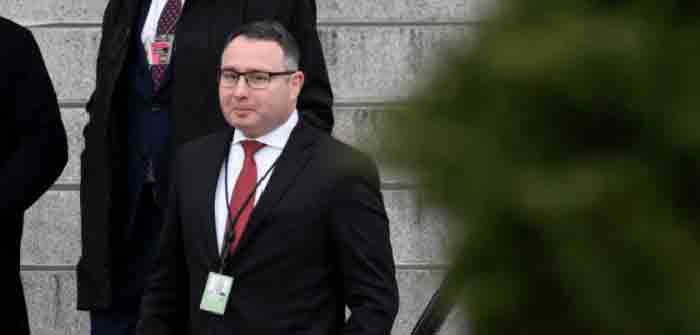 by Wendi Strauch Mahoney at UnCover DC
Inquiring minds want to know where Lt. Col. Alex Vindman is when you need him? Remember #ReleaseTheTranscript, referencing President Trump's "perfect call"—the call with President Zelensky of Ukraine in July of 2019? Well, if you don't, it was the call that led to Trump's impeachment proceedings. And Vindman was at the center of it all, a key "witness" in the Democrats' probe referencing Trump's call. Vindman, 44 years old at the time, testified that Trump allegedly pressured Zenlensky to investigate the Biden family's corrupt dealings in Ukraine. He says it was the "one call that changed his life," Vindman wrote for the Atlantic.
On July 25, 2019, Trump's 30-minute call with Zelensky showed Trump speaking to him with his characteristic and well-practiced brand of candor and bravado. He congratulated Zelensky on his successful victory in his presidential run in Ukraine. The two leaders seemed to be collegially discussing the challenges they faced as a product of their positions. They discussed other leaders and geopolitical concerns in the region. They shared, among other things, the similarities between the two countries and their presidential races. Zelensky remarked that job number one would be to have "a new format, and a new type of government," complimenting Trump for being a "great teacher for that."
Trump also asked President Zelensky to "do us a favor." He wanted him to "find out what happened with this whole situation with Ukraine; they say Crowdstrike," meaning President Trump wanted to better understand Biden's family alleged lucrative dealings there and the reason Biden "stopped the prosecution" of his son, Hunter. In fact, Biden bragged about it in January of 2018, mentioning funds would be withheld if the prosecution wasn't shut down. The next we know, Trump is being accused of quid-pro-quo bargaining with Zelenskly. Zelensky, however, publicly stated he never felt any pressure from Trump.
Q: "HAVE YOU FELT ANY PRESSURE BY PRES. TRUMP TO INVESTIGATE JOE BIDEN?"
ZELENSKY: "I THINK YOU READ EVERYTHING. I THINK YOU READ TEXT. I'M SORRY, BUT I DON'T WANT TO BE INVOLVED TO DEMOCRATIC, OPEN ELECTIONS OF USA. WE HAD, I THINK, GOOD PHONE CALL. IT WAS NORMAL." PIC.TWITTER.COM/VAWOXM4IZG

— CBS EVENING NEWS (@CBSEVENINGNEWS) SEPTEMBER 25, 2019
Excerpts from the "perfect call" are pictured below:
Trump Was Swallowed Whole By The Swamp…
Continue Reading