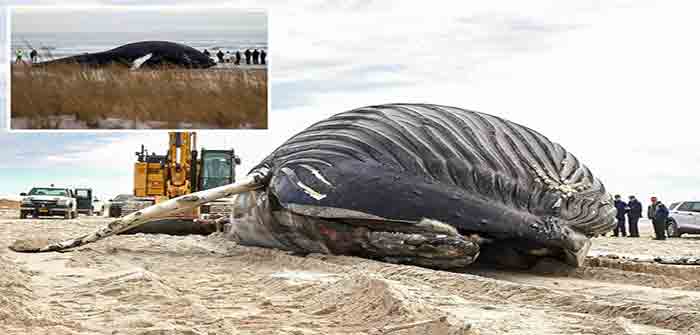 by David Wojick at Watts Up With That
Press coverage of the tragic whale deaths is a supreme study in confusion, especially the foolish attempts to somehow exonerate offshore wind development. Here are some prominent examples.
The evergreen New York Times wins the race for worst coverage by claiming to explain the numerous recent whale deaths as due to online shopping. I am not making this up.
Their headline promises an explanation: "Why 23 Dead Whales Have Washed Up on the East Coast Since December". The primary reason claimed is that East Coast shipping has increased due to people buying lots of stuff post Covid, especially online, and ship strikes account for a lot of the deaths.
Here is how NYT puts it: "Online pandemic buying habits are also fueling a record-setting surge in cargo shipments that last year made ports in New York and New Jersey the nation's busiest. Much of the merchandise is now toted on far bigger ships — some of which have altered their routes to help alleviate the supply-chain chaos that last year left some store shelves bare. As a result, more whales appear to have found themselves in the direct path of more ships. "When the whales are in these channels," said Paul Sieswerda, executive director of Gotham Whale, a New York City-based whale research group, "you have to cross your fingers and hope there are no collisions.""
This ignores the role offshore wind plays in putting the whales into those busy ship channels.
The problem with this excuse is that ship strikes are a likely cause of death due to…
Continue Reading