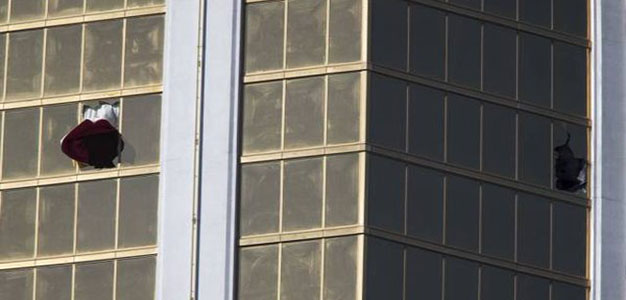 A judge awarded a massive group settlement to more than 4,000 victims and relatives of the 2017 mass shooting at the Mandalay Bay hotel in Las Vegas.
Clark County District Court Judge Linda Bell ordered MGM Resorts International and its insurers to pay out $800 million in damages to 4,400 people involved in the shooting, which took 58 lives during an open-air country music concert below the hotel on Oct. 1, 2017.
Mandalay Bay and the concert venue are owned by MGM Resorts, which accepted no liability for the shooting, and will pay $45 million of the $800 million awarded. Insurers of the global hospitality and entertainment company will foot the rest of the bill.
Attorney Robert Eglet, the lawyer for the plaintiffs, said two retired judges will look over the issuance of checks to the victims and relatives, which he said will begin by the end of 2020…
Continue Reading