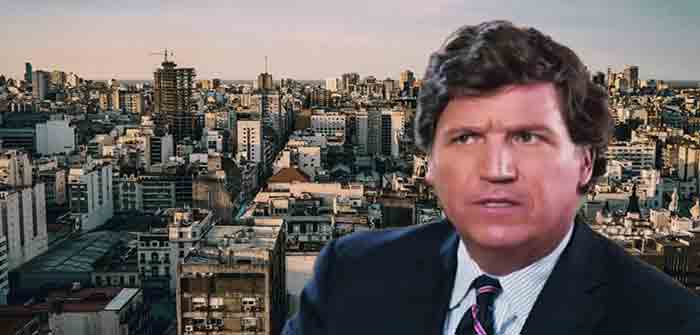 by Darian Douraghy at The Post Millennial
In the latest episode of Tucker on X, show host Tucker Carlson took a trip to Argentina in order to explore the catastrophic consequences the nation has brought on its citizens due to hyperinflation stemming from the massive amount of money it has printed.
"For politicians money is power, they always crave more. But because they don't actually produce any, they've got limited ways to get it," Carlson said. "They can hike taxes on the population and collect the cash at gunpoint. That's the most straightforward way. But it's also highly unpopular. Voters don't like paying higher taxes, they resent them."
Tucker Carlson: "Argentina's leaders have destroyed the country by devaluing its national currency. Argentina now has Weimar-like hyperinflation."

— The Post Millennial (@TPostMillennial) September 13, 2023
"So over time, most politicians in most places decide it's a lot easier to devalue the currency," he continued, "Keep the tax rate pretty much the same. You just print more money."
Carlson noted that citizens of governments typically do not notice money printing when it first begins, as it feels free.
"This is how the US government just paid for the COVID checks and…
Continue Reading