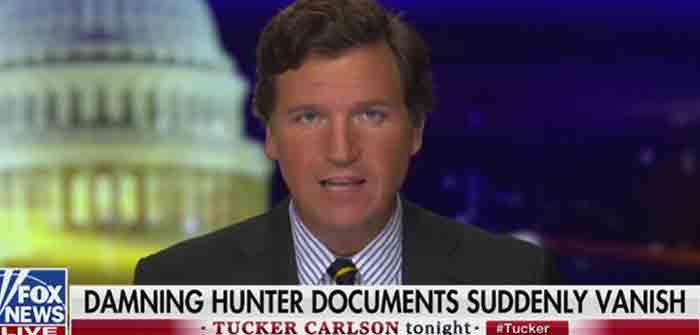 Tucker Carlson revealed this evening that someone intercepted an envelope containing documents of evidence supporting the claims by Tony Bobulinski.  The documents were mailed by a "well known overnight transport" company and mysteriously were removed in transit from New York to LA.  I have a hunch what happened…. but first, WATCH:
I review this story from a position that I cannot fully explain. However, I have personal experience -recent experience- with a similar and rather unusual situation that cannot be explained by any method other than DHS surveillance. So here's what I think took place.
The package, likely a Fed-X delivery, was intercepted by FBI agents using mechanisms for tracking and surveillance that open targeting through portals connected to DHS.
As an outcome of the U.S. Patriot Act, the U.S. Dept. of Homeland Security has an agreement in place with mail shipping companies, public/private services, that essentially allows them a portal to track all in-state and interstate mail deliveries…
Continue Reading