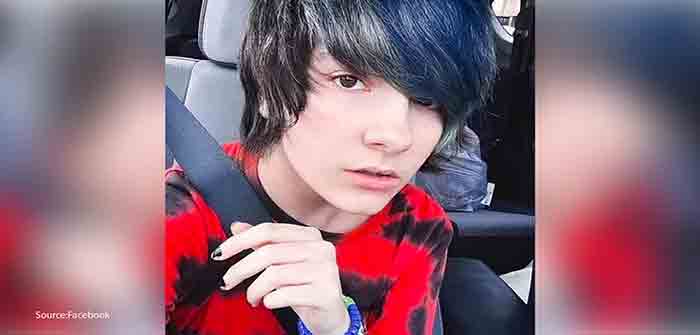 by Darren Beattie at Revolver News
There's an absolutely horrific transition tale making the rounds on social media. It's about a young Virginia girl named Sage Blair. When Sage was a high school student she suffered with mental illness. She ran away from home and became a victim of sex trafficking across several states. But the truly sad and horrifying part of this story is that the reason Sage ran away to begin with was that high school officials encouraged her to transition to "male," and then neglected to inform her guardian grandparents about it. This predictably lead to relentless humiliation, bullying, and even rape threats in her school bathroom.
Here's what the X account called "Leftism" posted about this nightmare story:
This is Sage Blair.

Her school "transitioned" her to a male without letting her grandparents/adoptive parents know and encouraged her to use the boys bathroom despite her getting rape threats.

She had a psychotic breakdown, ran away, got kidnapped, and got raped and sex trafficked by multiple men.

She was eventually rescued, but the public defender claimed that the parents weren't "sufficiently affirming" of her Sage's gender identity due to her grandfather/adoptive father calling her "she" when overcome with emotion, so the parents weren't allowed to have her back.

She got put in a boys juvenile facility since she was a "boy" and while there she was sexually assaulted again.

She escaped the facility and was once again kidnapped, raped, starved, and tortured.

Eventually she was rescued and reunited with her parents, but she has to go to tremendous amounts of therapy for the rest of her life.

The grandparents/adoptive parents are now suing the Virginia school board where it originally started, the school counselors, and the public defender.

It is absolutely insane that Sage had to suffer so much all because the school didn't say anything to her parents in the beginning.
This is Sage Blair.

Her school "transitioned" her to a male without letting her grandparents/adoptive parents know and encouraged her to use the boys bathroom despite her getting rape threats.

She had a psychotic breakdown, ran away, got kidnapped, and got raped and sex… pic.twitter.com/yKfH6MDyoO

— Leftism (@LeftismForU) September 10, 2023
This poor troubled young girl was sacrificed by a woke school that…
Continue Reading