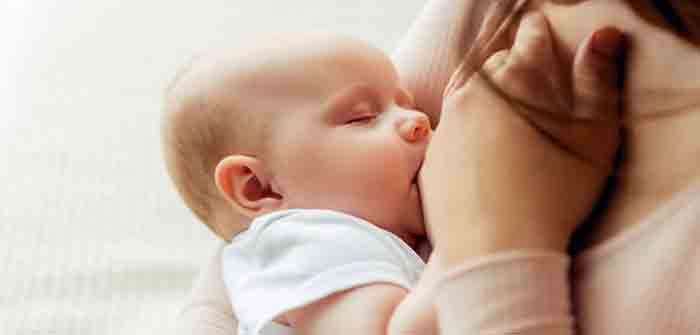 by Julia Conley at The Defender
Public health advocates on Thursday demanded federal action to ban the use of toxic "forever chemicals" found in many household products after 100% of breast milk samples were found in a study to be contaminated with the substances.
Researchers at Toxic-Free Future, Indiana University, the University of Washington and Seattle Children's Research Institute studied 50 samples of breast milk from American women from all over the country, representing a range of socioeconomic backgrounds. All 50 samples contained per- and polyfluoroalkyl substances (PFAS) at levels nearly 2,000 times the amount considered safe for drinking water.
Devastating to hear that toxic PFAS was found in the breast milk of 100% of the 50 women tested doe it in the US. More than half were feeding 19 PFAS SUBSTANCES TO THEIR BABIES. The chems are endocrine disrupters & linked to 2 cancers and lots of diseaseshttps://t.co/m5Ohi7KmZn

— Rachel Salvidge (@RachSalv) May 13, 2021
Truly terrifying, even in a terrifying world. All the breast milk tested had dangerous levels of chemicals that are "linked to cancer, birth defects, liver disease, thyroid disease, plummeting sperm counts and a range of other serious health problems." https://t.co/0hKR5ZwSog

— Linda Watson ⓥ (@cookforgood) May 13, 2021
The chemicals do not break down and have been shown to accumulate in humans — including in the food considered by the American Academy of Pediatrics to be the most beneficial for babies.
"We now know that babies, along with nature's perfect food, are getting toxic PFAS that can affect their immune systems and metabolism," said Erika Schreder, science director at Toxic-Free Future and a co-author of the study, which was published Thursday in the journal Environmental Science and Technology.
"We shouldn't be finding any PFAS in breast milk and our findings make it clear that broader phaseouts are needed to protect babies and young children during the most vulnerable stages of life," she added. "Moms work hard to protect their babies, but big corporations are putting these, and other toxic chemicals that can contaminate breast milk, in products when safer options are available."
The group called on state and federal lawmakers to ban the use of PFAS, which are found in food-packaging, non-stick cookware, water-proof clothing and stain guards like ScotchGard…
Continue Reading