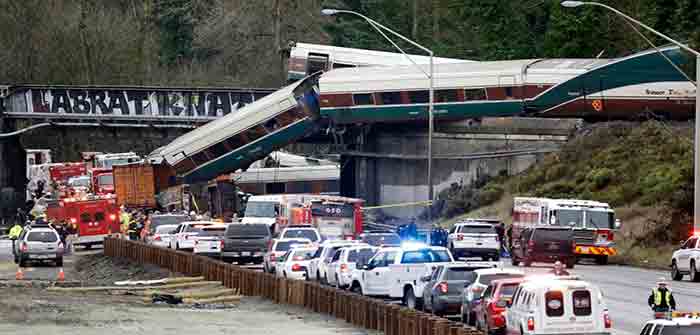 by Agence France-Press Staff
Three people died Monday when a long-distance train collided with a dump truck in the US state of Missouri, leaving multiple injuries among its more than 200 passengers, local officials said.
Seven of the Amtrak train's approximately eight cars derailed on a route from Los Angeles to Chicago when the train struck the truck at a rail crossing near Mendon, Missouri.
"The investigation is in its preliminary stages and as more information becomes available, we will be releasing it at that time," Justin Dunn, a spokesman for the Missouri State Highway Patrol, told reporters at a press conference.
The train was carrying more than 200 passengers…
Continue Reading