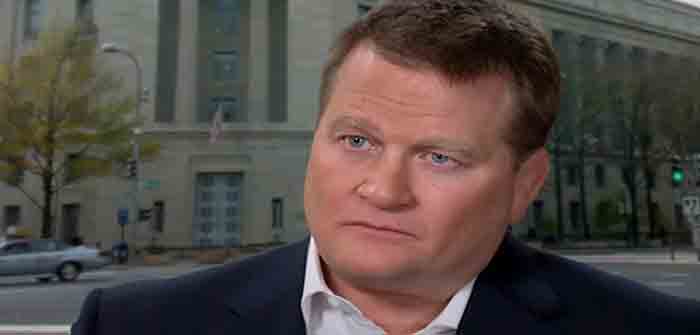 by Steve Nelson at New York Post
Republicans blasted the FBI as politically biased Monday after The Post reported that disgraced ex-FBI agent Timothy Thibault was the "point man" for former Hunter Biden business partner Tony Bobulinski — and never followed up with him about his bombshell claims.
Bobulinski alleged one month before the 2020 election that Joe Biden was involved with his son Hunter and brother Jim's dealings with Chinese energy company CEFC, which reportedly paid the Bidens $4.8 million in 2017 and 2018.
Bobulinski, who heard radio silence from Thibault, alleged that he spoke with Joe Biden about the Chinese government-linked CEFC deal and that the then-candidate was referred to as the "big guy" due a 10% cut in a new corporate entity. Another Hunter Biden business associate, James Gilliar, also identified Joe Biden as the "big guy."
"Unfortunately, Tony Bobulinski's first-hand eyewitness testimony regarding President Biden's knowledge of Hunter Biden's compromising web of foreign financial entanglements, especially with the Chinese, was not only ignored by the media, but also by the FBI," Sen. Ron Johnson (R-Wis.) told The Post.
"The suppression and censoring of his testimony and Hunter's influence peddling impacted the 2020 election to a far greater extent than anything Russia or China could have ever achieved," said Johnson, a former chairman of the Senate Homeland Security Committee.
"Where does it stop?" tweeted Ohio Rep. Jim Jordan, the top Republican on the House Judiciary Committee.
"According to brave whistleblowers, Timothy Thibault: -Tried to shut down an avenue of the Hunter Biden investigation. -Cooked the books on 'domestic violent extremism' cases. -Hid intel on Hunter and the 'Big Guy' Joe Biden."
The FBI declined to comment.
Thibault retired last week following a firestorm of criticism…
Continue Reading