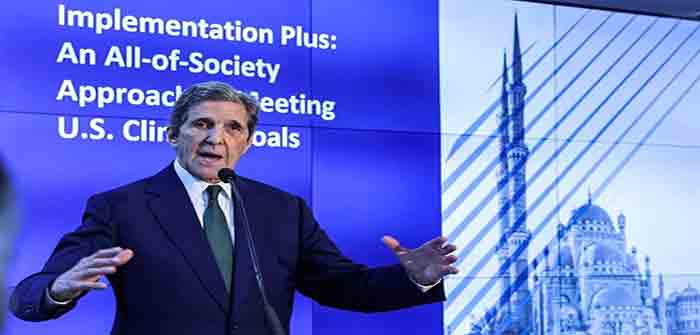 by Olivia Rosane at EcoWatch
The U.S. is set to unveil a plan at COP27 for private companies to fund the renewable energy transition in exchange for carbon credits.
U.S. president Joe Biden's climate envoy John Kerry has reportedly been speaking with private companies and national governments to build support for the idea. It is slated to be announced at the UN climate conference in Sharm el-Sheikh, Egypt, on Wednesday, people familiar with the matter told Reuters.
"One of the things we're looking at is the possibility of the private sector, in effect, being enticed to the table," Kerry said last month, as the Financial Times reported. He added that money would be siphoned "directly into closing down some coal plants and acquiring renewables, which is direct emissions reduction."
The plan, first reported by the Financial Times on Sunday, would see either regional or national governments amass carbon credits by shutting down fossil fuel infrastructure like coal-fired plants and replacing it with renewable energy. Private companies could then purchase these credits to offset their greenhouse gas emissions. The scheme would be voluntarily and would be certified by an independent entity still to be determined.
The purpose of the plan is to provide an incentive for private companies to help…
Continue Reading