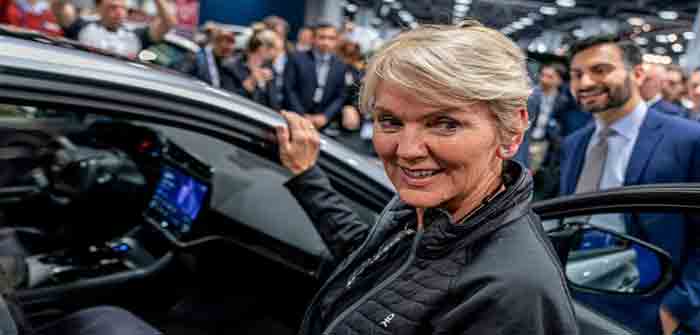 by Thomas Catenacci at Fox News
Energy Secretary Jennifer Granholm's staff caused a chaotic scene while clogging electric vehicle (EV) chargers with a gas-powered car, according to a recording of a 911 call of the incident obtained by Fox News Digital.
During a four-day EV road trip from North Carolina to Tennessee in June, Energy Department staffers used a car with an internal combustion engine to block off an EV charger for Granholm outside a Walmart in Grovetown, Georgia. One family, angered that they were forced by a gas-powered vehicle to wait to use a charger, ultimately called the police to report the incident.
"I'm calling because I'm in the Grovetown Walmart at the charging station and there's literally a non-electric car that is taking up a space and said they're holding the space for somebody else," the woman who made the 911 call told a police dispatcher in the recording obtained Tuesday by Fox News Digital. "And it's holding up a whole bunch of people who need to charge their cars."
LISTEN:… 
Continue Reading