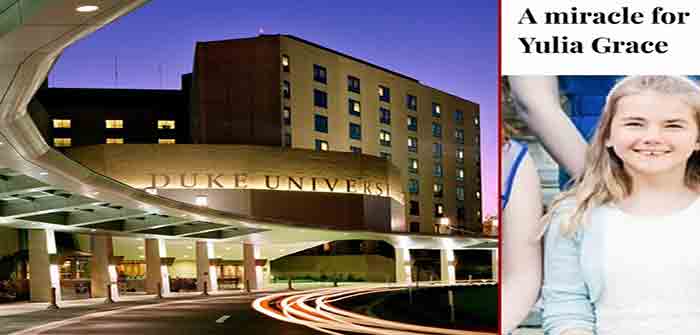 by Kyle Becker at Becker News
Yulia Hicks, an adopted orphan from wartorn Ukraine, has been forced to endure a number of personal ordeals in her fourteen-year-old life. But America's medical system must have been last place she expected to face more injustice.
The teenage girl has been diagnosed with a genetic kidney disorder. So, when the Hicks turned to Duke University's hospital, they had no reason to expect they would be subject to biomedical discrimination.
The Hicks family jumped through Duke University's hoops and appeared to check all the boxes that would make Yulia eligible for a kidney transplant. But when the issue of childhood vaccination was brought up, the family was put in a bind. Duke would not perform the surgery unless Yulia received the Covid vaccine. And on top of that, the hospital added an HPV vaccine requirement to its list.
"We were hopeful that things would go our way," the Hicks wrote. "Today we were told that Yulia cannot have a transplant at Duke even if we have a live donor for her because of our refusal of the HPV and Covid vaccines. The HPV is new, we just learned of it yesterday. So here we sit contemplating our next steps."
"To think that a committee can determine someone's life is terrifying," they added. "This is without a doubt…
Continue Reading