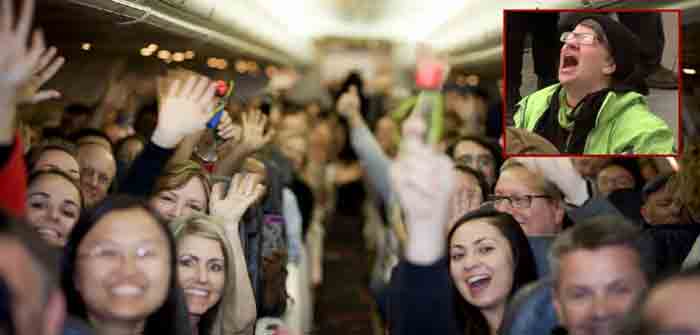 by Kyle Becker at Becker News
A federal court has struck down the national mask mandate for airline flights and other forms of public transportation. Mask addicts around the country are now losing their collective minds.
United Airlines has put out an official statement that clarified that it will no longer be enforcing masks on airline travel.
"Effective immediately, masks are no longer required at United on domestic flights, select international flights (dependent upon the arrival country's mask requirements) or at U.S. airports," UA said in a statement.
Alaska Airlines has also reportedly lifted its mask mandate.
BREAKING: Face masks are officially optional in airports and onboard all Alaska Airlines and Horizon Air flights, effective immediately. Full statement: https://t.co/zVonJVowr7

— Alaska Airlines News (@AlaskaAirNews) April 18, 2022
The TSA announced it was no longer enforcing it.
Full statement: pic.twitter.com/DgG5FKaOwf

— Philip Melanchthon Wegmann (@PhilipWegmann) April 18, 2022
The Biden administration released a statement in response to the federal court's decision.
"The agencies are reviewing the decision and assessing potential next steps. In the meantime, today's court decision means CDC's public transportation masking order is not in effect at this time. Therefore, TSA will not enforce its Security Directives and Emergency Amendment requiring mask use on public transportation and transportation hubs at this time. CDC recommends that people continue to wear masks in indoor public transportation settings."
But American Airlines is apparently continuing to enforce a mask mandate that had no legal basis for ever being issued. [United Airlines signaled earlier on Monday that it would continue to require masks.]…
Continue Reading