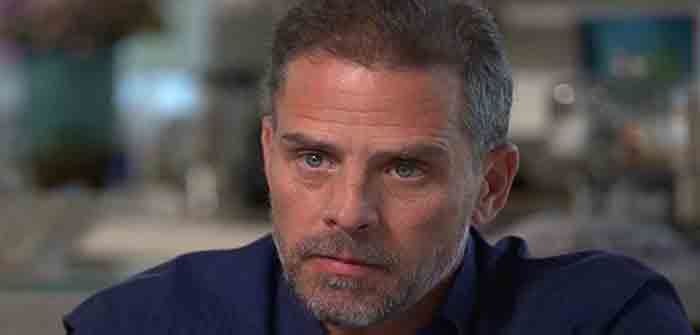 by Jeff Miller at The Republic Brief
After the New York Times sued the State Department for allegedly delaying the release of Hunter Biden's emails, the department has agreed to turn over the records next month.
'The State Department has started identifying records responsive to The Times's FOIA requests,' a Times attorney, Mr. David McCraw, wrote in a letter to the judge presiding over the case on Friday. 'It has agreed to begin processing records for production as it continues to identify the remaining responsive records.'
Earlier this year, the paper sued the State Department for allegedly refusing to hand over emails allegedly related to Hunter Biden and his business partner Tony Bobulinski.
In two Freedom of Information Act (FOIA) requests, Times reporter Kenneth Vogel sought emails spanning from 2015 to 2019. According to Politico, when the Times asked when the State Department would process their request, it was told to expect a response on April 15, 2023.
According to the request, the correspondence concerned 'the possible improper use of federal government resources.'
As part of Vogel's request, he sought records on former FBI director Louis Freeh, who gave Biden a $100,000 gift, Rudy Giuliani, who was tasked by Trump to uncover dirt on the Biden family abroad, and Devin Archer, a friend of Hunter who was recently sentenced to prison for fraud, among others.
As part of the investigation, the reporter also sought records from Mark Gitenstein, President Biden's ambassador to the European Union who was U.S. Ambassador to Romania at the time.
While the federal government denied that it was holding up the release of the documents, it agreed to submit the first batch of records to officials by April 28, just ahead of a hearing on the lawsuit scheduled for March 17.
According to McCraw, the court date 'may not be necessary' because of the agreement.
'The parties are still negotiating the number of pages to be processed in and the frequency of each production. The parties respectfully propose to provide a status report to the Court on March 25, 2022, informing the court of the results of this negotiation,' the letter states.
An Italian land tycoon convicted in 2016 of bribery hired Hunter Biden.
Early that year, Gabriel Popoviciu hired Hunter to influence anti-corruption prosecutors to cut a deal or drop the case, and Hunter represented him in meetings with top U.S. officials – according to emails on Hunter's laptop…
Continue Reading