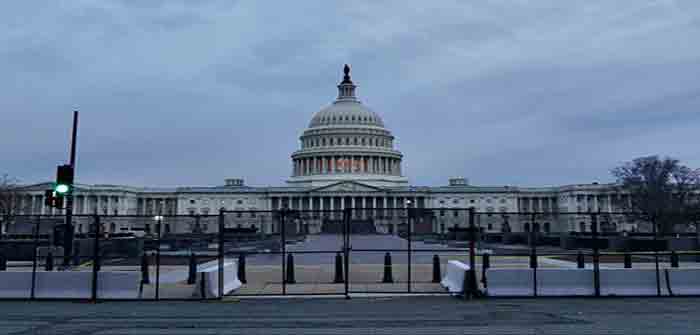 by Thomas J. Farnan
Here's what really happened.
The First Amendment of the United States Constitution guarantees the "right of the people peaceably to assemble, and to petition the Government for a redress of grievances."
On January 6, 2021, hundreds of thousands of citizens traveled to the nation's capital to exercise their Constitutional right to peacefully protest.
This was their grievance: Seventy-five million had cast their ballots for Trump on election day.
Then, in the wee hours, when Las Vegas oddsmakers were calling a Trump victory, counting inexplicably stopped, and a disproportionate number of Biden votes appeared.
The Biden votes were primarily from Democrat-controlled cities: Detroit, Philadelphia, Atlanta, and Milwaukee.
They were culled from mail-in ballots, an accommodation hurriedly retrofitted into the voting system because of a pandemic.
The election's statistical anomalies were mind boggling, including Republican dominance down ballot, Trump's significant support among minority voters, and his victory in all traditional bellwethers.
In June, Attorney General Bill Barr sat for an interview in CNN's Situation Room with Wolf Blitzer and warned of fraud with mail-in voting.
He said: "People trying to change the rules to this, to this methodology – which, as a matter of logic, is very open to fraud and coercion – is reckless and dangerous and people are playing with fire."
Some of the new voting procedures were ordered by state governors and health officials even though Article II of the Constitution delegates rule-making for elections exclusively to state legislatures.
The Washington protesters had reason to ask: Did someone pull a fast one?…
Continue Reading