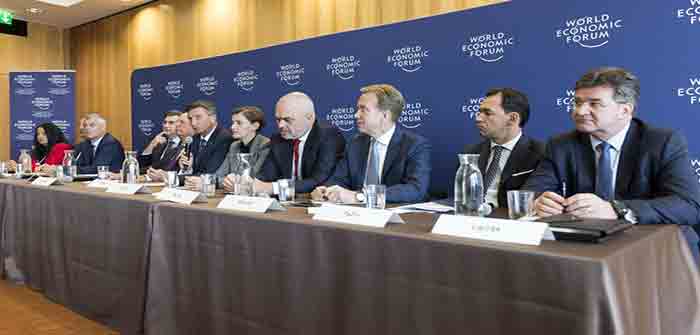 by David Solway at PJ Media
Storms come in many forms and may consist of many different constituent elements, but when all these elements combine at the same critical moment, we call it a "perfect storm." When such a storm is transposed analogically to the cultural, political, and economic realms, that is, when it seems to impact the entire social environment, we have no choice but to grasp its significance and prepare for its onset by taking protective measures.
Such a storm is now upon us. All its elements clearly point to an orchestrated intention; in other words, it cannot be an accident. And the intention we discern in the current historical moment, the underlying plan, would appear to lay the ground for what has been called a "techno-totalitarian digital dark age," associated with the Club of Rome, the United Nations, and the World Economic Forum, that is, what has come to be known as the Great Reset — the corporate takeover of property, health, currency, travel, energy, and sustenance. The upshot involves a thorough restructuring of democratic society along neo-medieval lines, an elimination of the middle class, a two-tier political order, and a reduction of the global census.
The sinister elements composing this storm are readily observable to anyone paying attention:…
Continue Reading