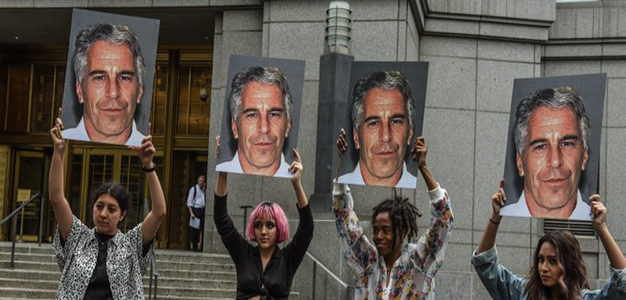 by James Lynch at Daily Caller
Jeffrey Epstein's associates could face federal criminal prosecutions based on the available evidence, but and building a case against them could take years, sex trafficking legal experts say.
Epstein kept a detailed list of his contacts in a little black book and was photographed with many powerful figures, including former President Bill Clinton, Microsoft founder Bill Gates, Prince Andrew of the United Kingdom, former President Donald Trump and more.
Epstein's longtime pilot, Larry Visoski, testified during the criminal trial of Epstein's partner, Ghislaine Maxwell, that he saw Clinton, Trump and disgraced actor Kevin Spacey among Epstein's famous clients. He did not make specific allegations in his testimony. One Maxwell accuser, who testified under pseudonym, said in her testimony that Maxwell bragged about her connections to powerful figures. (RELATED: Jeffrey Epstein And Ghislaine Maxwell Pictured Lounging At Queen Elizabeth's Estate)
#Thread Tucker Carlson's Monologue Demanding Answers About The Death Of Jeffrey Epstein And Calling Out AG Barr's "Investigation"

"3 & a half years after Jeffrey Epstein died, no one has gotten to the bottom of what happened that day & there has been no accountability for it." pic.twitter.com/ePOFWvbhAG

— The Columbia Bugle 🇺🇸 (@ColumbiaBugle) January 26, 2023
The legal action against Epstein's alleged associates has been confined to civil lawsuits by victims and attorneys general, despite the evidence available for criminal prosecutions, such as Epstein's little black book and the testimonies in the Maxwell trial.
Continue Reading