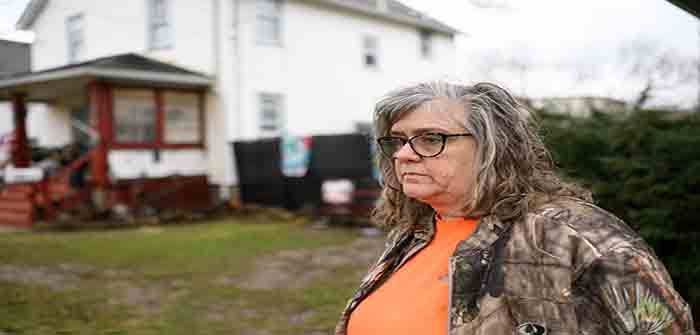 by Sharon Lerner at Pro Publica
Last month, Brenda Foster stood on the railroad tracks at the edge of her yard in East Palestine, Ohio, and watched a smoky inferno billow from the wreckage of a derailed train. The chemicals it was carrying — and the fire that consumed them — were so toxic that the entire area had to evacuate. Foster packed up her 87-year-old mother, and they fled to stay with relatives.
With a headache, sore throat, burning eyes and a cough, Foster returned home five days later — as soon as authorities allowed. So when she saw on TV that there was a hotline for residents with health concerns, she dialed as soon as the number popped up on the screen.
The people who arrived offered to test the air inside her home for free. She was so eager to learn the results, she didn't look closely at the paper they asked her to sign. Within minutes of taking measurements with a hand-held machine, one of them told her they hadn't detected any harmful chemicals. Foster moved her mother back the same day.
What she didn't realize is that the page of test results that put her mind at ease didn't come from the government or an independent watchdog. CTEH, the contractor that provided them, was hired by Norfolk Southern, the operator of the freight train that derailed…
Continue Reading