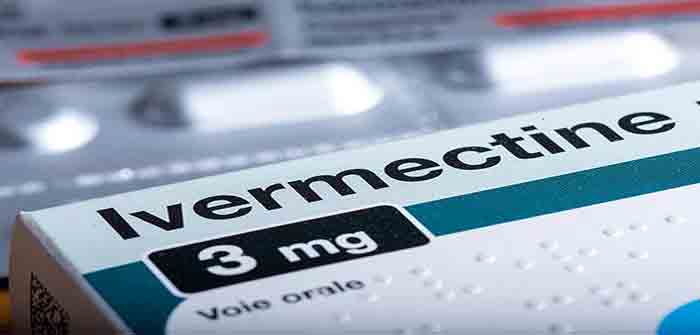 by Michelle Edwards at UnCoverDC
Ivermectin has been included in the World Health Organization's list of essential medicines (EML) since 1987 and remains there today. Still, despite a two-year-old pandemic and over sixty controlled studies, dozens of clinical trials, and in-depth meta-analysis confirming that Ivermectin significantly reduces hospitalizations, death, and most importantly, the risk of contracting COVID-19, the inexpensive drug has been purposefully rejected. Undeniably, it has been heavily censored and mischaracterized by the Biden Administration and the Big Pharma-funded mainstream media relentlessly advancing the "vaccinate everyone" agenda.
IVERMECTIN VS. COVID-19
THIS WHO "ESSENTIAL MEDICINE" IS WORKING THE WORLD OVER AGAINST COVID-19 BUT YOU WON'T HEAR ABOUT IT THROUGH PHARMA CONTROLLED MEDIA.
LINKS TO CLINICAL TRIALS, SCIENTIFIC PAPERS, BLOGS, NEWS ARTICLES, VIDEOS, AND A REDDIT THREAD!HTTPS://T.CO/UK7AQRSFDA PIC.TWITTER.COM/XOD9LLEFUT

— LIBERTEUR (@LIBERTEUR) AUGUST 2, 2020
The Discovery of Ivermectin
The story of Ivermectin began in 1973 with the discovery of the unique and unusual soil-dwelling microorganism that produces the avermectins (from which Ivermectin is derived). Isolated in Japan by Satoshi Ōmura, the sample was sent to Merck laboratories, where, in 1975, it was found to produce a potent anthelmintic (parasite destroying) substance. The "more effective" Ivermectin—a purified, chemically modified bioactive agent of avermectin—was confirmed powerful in human health in 1987. As time passed, Ivermectin, which won a Nobel prize in 2015, was introduced to treat other human conditions, leading many experts to label it a "wonder" drug. 
Without a doubt, very few drugs have been granted the title of "wonder drug" by the scientific community. According to a 2011 study published by the National Institutes of Health (NIH) titled "Ivermectin, 'Wonder drug' from Japan: the human use perspective," penicillin and aspirin are two drugs that can earnestly lay claim to that distinction, as can Ivermectin.
Highlights of Ivermectin's Journey to EML Status
In 1974, thirteen years before Ivermectin was approved for use as a human "wonder drug," four United Nations agencies, including the World Bank, launched the Onchocerciasis Control Programme in West Africa (OCP). The program covered 1.2 million square kilometers and protected 30 million people in eleven countries from Onchocerciasis, also known as River Blindness, by using helicopters and planes to spray insecticides over the breeding sites of vector black flies whose bite transmits the parasite that causes the disease.
In 1987, following the registration of Ivermectin for human use, Merck immediately donated the drug (under the brand name Mectizan®) to the OCP to administer in poverty-stricken populations around the world to effectively tackle "neglected tropical diseases," including River Blindness. Interestingly, until the FDA's 2018 approval of moxidectin, a single annual dose of Ivermectin given orally was the only tool used to eliminate the disease in that part of the world.
JUST A FRIENDLY REMINDER… THIS CAN REALLY HURT YOU. HERE'S WHY YOU SHOULDN'T USE IVERMECTIN TO TREAT OR PREVENT #COVID19. HTTPS://T.CO/TWB75YGFPC

— U.S. FDA (@US_FDA) AUGUST 2, 2021
Ivermectin Repeatedly Proven to be Safe…
Continue Reading