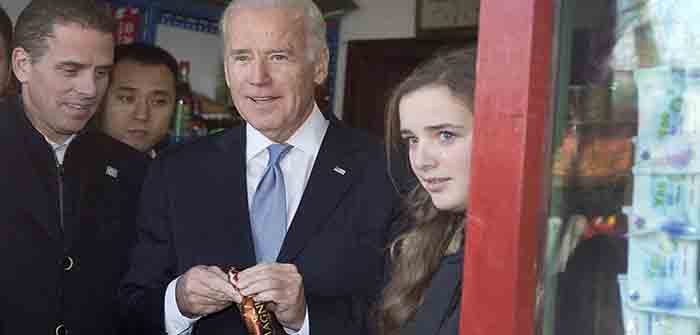 by John Solomon at Just the News
Text messages provided to the FBI show that a Chinese energy conglomerate that struck a controversial deal in 2017 with Hunter Biden began its pursuit of a relationship with the future first family back in late 2015 when Joe Biden was still vice president, hoping to seize on the name of one of America's most famous political dynasties to provide cover for its ambitious plan to buy up energy assets inside the United States.
"There will be a deal between one of the most prominent families from US and them (China) constructed by me," Hunter Biden's business partner James Gilliar texted future partner Tony Bobulinski on Christmas Eve 2015, shortly after Hunter Biden had been alerted to CEFC China Energy's overture and its wealthy leader Ye Jianming.
"I think this will then be a great addition to their portfolios as it will give them a profile base in NYC, then LA, etc," Gilliar added in the text message obtained by Just the News. "For me it's a no brainer but culturally they are different, but smart so let's see. … Any entry ticket is small for them. Easier and better demographic than Arabs who are little anti US after trump," Gilliar wrote.
You can view that text message here:
The text messages obtained by Just the News provide fresh evidence that the Biden family name and "influence" were key to foreign clients like CEFC in communist China.
It also corroborates bombshell testimony earlier this week to Congress from another of Hunter Biden's business partners Devon Archer, who claim Hunter Biden and Joe Biden came as a "brand" package to help foreign clients seeking influence.
The courtship between the Chinese energy firm and Hunter Biden started slowly,…
Continue Reading