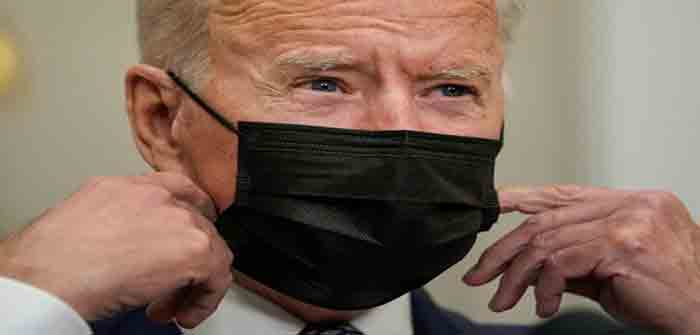 by Sundance at The Conservative Treehouse
Ideological leftism is contingent upon appeasing the most insane elements of the extreme left.
As a consequence, the Biden political CDC has announced they need the Biden political DOJ to try and get the federal mask mandate put back into place.
CDC Announcement: "To protect CDC's public health authority beyond the ongoing assessment announced last week, CDC has asked DOJ to proceed with an appeal in Health Freedom Defense Fund, Inc., et al., v. Biden, et al. It is CDC's continuing assessment that at this time an order requiring masking in the indoor transportation corridor remains necessary for the public health." (LINK)
According to NBC News, "the Justice Department said that it has filed a notice of appeal "in light of today's assessment by the CDC" in a statement late Wednesday afternoon." (LINK)
The Covidians who define themselves by their adherence to the dictates of the U.S. government, are happy.  However, in an election year where the overwhelming majority of the American people have had enough of this political science, this decision fuels an angry rebuke.
WATCH:…
Continue Reading