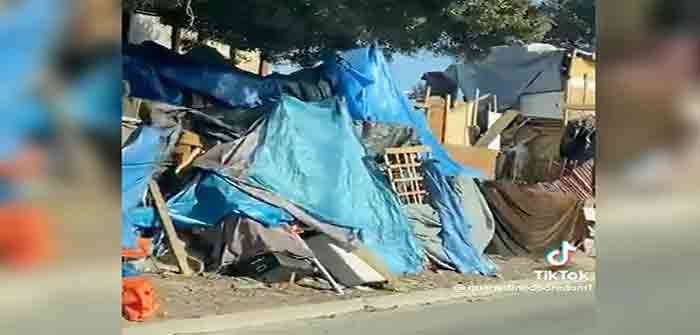 by Mark Lunariello at New York Post
Oscar-winning actress Susan Sarandon shared a disturbing viral video showing dingy makeshift homeless settlements along a California street — as the Democrat-run state grapples with a homelessness crisis.
The eye-opening clip shows an encampment, reportedly in Oakland, with squalid tents and dwellings cobbled together with tarp, plywood and other items.
The "Dead Man Walking" and "Bull Durham" star tweeted out the video Monday, which appears to have originally been posted by TikTok user Jeffrey Long last year.
Discarded mattresses and trash cover the ground in the undisclosed industrial neighborhood.
Sarandon shared the now-viral clip without commentary from the account of another Twitter user, T Long.
"This isn't a shanty town in India," he wrote. "This is Oakland, CA. The crisis of our generation. #homelessness"…
Continue Reading