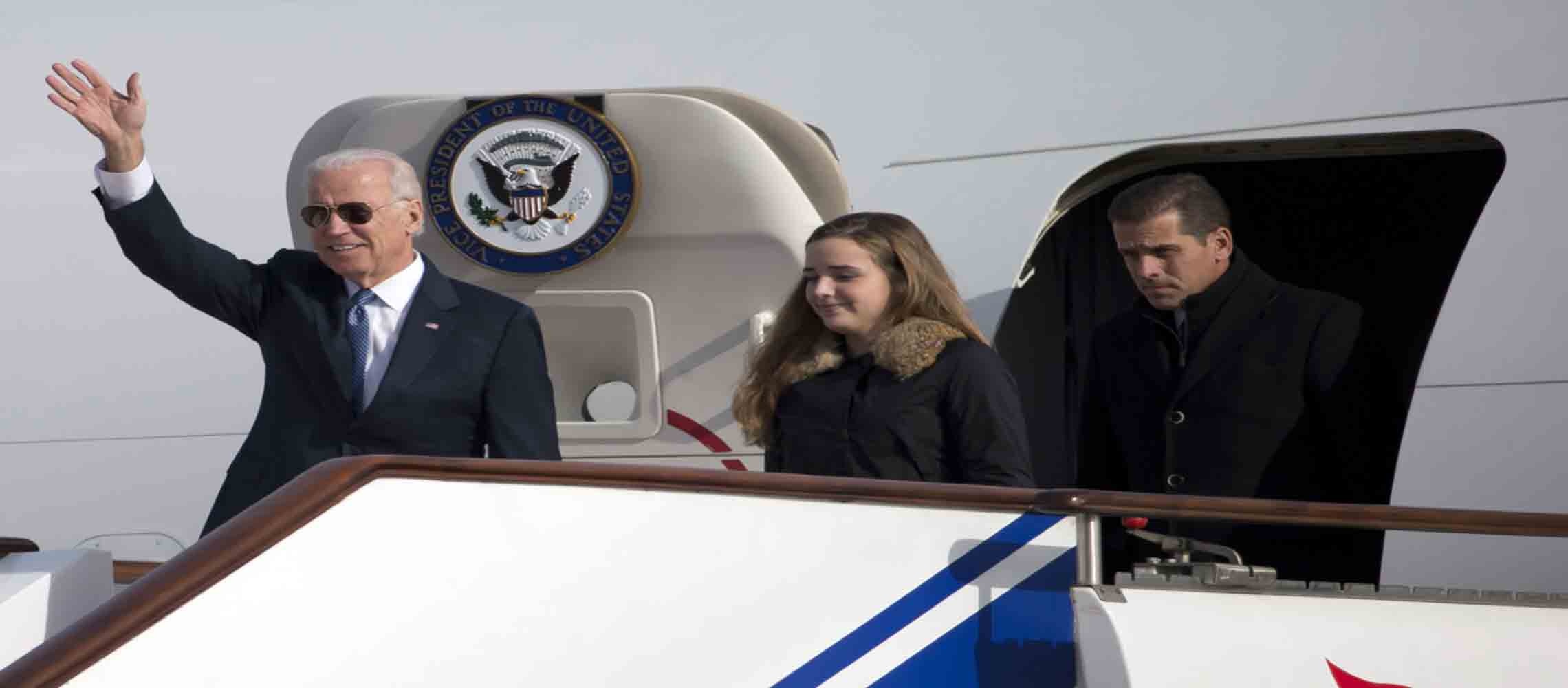 by Seamus Bruner and John Solomon at Just the News
President Joe Biden was more involved in Hunter Biden's financial and business dealings than previously acknowledged, allowing his son to pay some of his bills, diverting one of his tax refunds to his son, rubbing elbows with the first son's foreign clients and even directly referring a friend who wanted to "do some work" with his son, according to email and text messages reviewed by Just the News.
Jeff Cooper "asked for you," Joe Biden texted his son, sending along the phone number of a well-to-do trial lawyer and longtime Joe Biden donor. "Wants to do some work with you. Love Dad."
The summer 2018 message is one of the clearest pieces of evidence gathered by FBI and congressional investigators that Joe Biden was not simply a passive bystander in his son's globe-trotting business pursuits, but rather at times assisting and benefiting financially, the messages show.
For instance, a string of spring and summer 2010 emails show Hunter Biden and a partner at his Rosemont Seneca firm assisted the White House with documents for Joe Biden's tax returns after his first year in office. Afterwards, they chose to divert the then-vice president's Delaware state tax refund to Hunter Biden to pay off money the father owed his son, the emails state.
"I am depositing it in his account and writing a check in that amount back to you since he owes it to you," Rosemont Seneca official Eric Schwerin wrote in June 2010 about Joe Biden's tax refund. "Don't think I need to run it by him, but if you want to go ahead."
Another Schwerin email a month later entitled "JRB bills" — using the future president's initials— listed a series of expenses from Joe Biden's lakefront home in Wilmington, Del., that Hunter Biden had paid.
They included $1,239 of air conditioner repairs at "mom-mom's cottage," and another $1,475 to paint the "back wall and columns at the lake house." There was $475 "for shutters" and $2,600 for building or repairing a "stone retaining wall at the lake."
Other emails suggested Joe Biden — often referred to as "Pop," the "big guy," and "my chairman" in sensitive communications — was looking to Hunter Biden and Schwerin to find him riches for when he left office…
Continue Reading