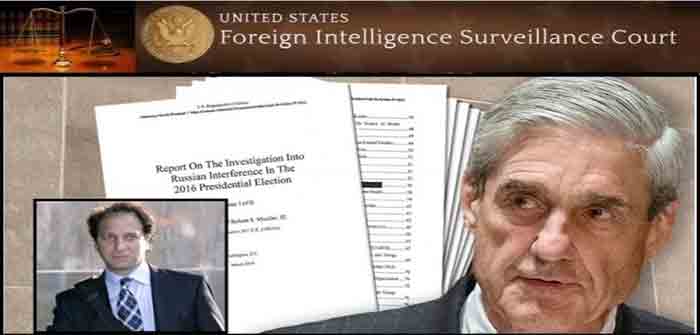 Michael Flynn defense attorney Sidney Powell appears for an interview with Liz MacDonald to discuss the developments in the Flynn case (note: Sullivan's court appointed amicus response brief is due tomorrow), and the background information recently highlighted.  As you review this interview, retain the 30,000/ft perspective.
Ms. Powell also discusses the Weissmann/Mueller special counsel erasing evidence by wiping phones and hiding evidence of their corrupt activity.  Additionally, Liz Mac circles back to the 2017 FISA report by Rosemary Collyer to support the most recent 2019 opinion filed by the FISA court showing the NSA database search abuse is ongoing.
.
(1) We know to a demonstrable certainty the special counsel took apart the FBI investigative file of Washington Field Office Supervisory Special Agent Brian Dugan in order to protect their corrupt investigation and the collaborative effort of the Senate Intelligence Committee.  And Durham/Aldenberg knows that we know.
(2) We also know with a high degree of certainty the special counsel created a missing Woods File for the Carter Page application when the IG started sniffing around and announced his intent to review the four FISA applications. And Durham/Aldenberg knows that we have strong, very strong, evidence pointing in that direction.
Continue Reading