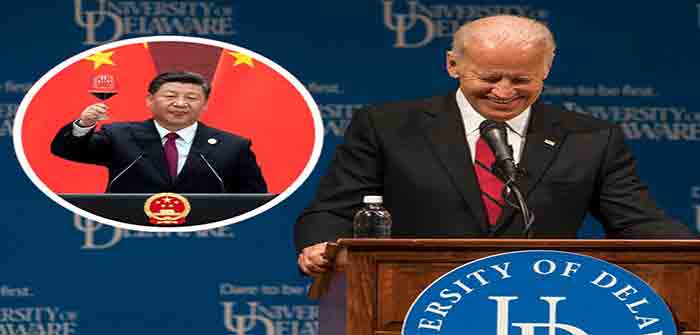 by Seamust Bruner and Jedd McFatter at Breitbart News
On March 13, 2017, less than seven weeks after concluding his second term as vice president, Joe Biden announced the founding of the Biden Institute at his home state's University of Delaware (UD). According to the announcement, part of Biden's "vision for the institute is an annual conference at UD, similar to the World Economic Forum or the Aspen Institute."
At the time of Biden's announcement at UD, multiple members of the Biden family were working on deals worth millions of dollars with foreign businessmen linked to the highest levels of Chinese intelligence. And Biden's other university program at the University of Pennsylvania was apparently housing classified documents from the Obama-Biden administration in an improper way.
Prior to hosting the Biden Institute, UD had never disclosed any funding from China. One year later (and just two months after the Penn Biden center opened its D.C. office), anonymous donations from China to UD skyrocketed. The first payment came in April 2018 in the amount of $3,204,070 from an anonymous donor in China. In December 2018, another anonymous donation from China arrived for $1,869,515. A third anonymous China-linked payment, for $624,904, arrived in December 2019.
In 2020, the year that Biden was campaigning for president, anonymous Chinese state-linked entities sent three more payments totaling $1,005,761 to UD, the bulk of which arrived after Biden had been declared the president-elect.
Continue Reading