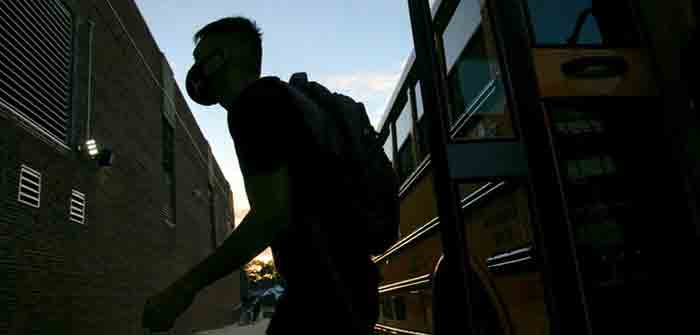 In early August, the first kids in America went back to school during the pandemic. Many of these openings happened in areas where cases were high or growing: in Georgia, Indiana, Florida. Parents, teachers, and scientists feared what might happen next. The New York Times reported that, in parts of Georgia, a school of 1,000 kids could expect to see 20 or 30 people arrive with COVID-19 during week one. Many assumed that school infections would balloon and spread outward to the broader community, triggering new waves. On social media, people shared pictures of high schools with crowded hallways and no masking as if to say I told you so.
Fear and bad press slowed down or canceled school reopenings elsewhere. Many large urban school districts chose not to open for in-person instruction, even in places with relatively low positivity rates. Chicago, L.A., Houston—all remote, at least so far.
It's now October. We are starting to get an evidence-based picture of how school reopenings and remote learning are going (those photos of hallways don't count), and the evidence is pointing in one direction. Schools do not, in fact, appear to be a major spreader of COVID-19.
Since early last month, I've been working with a group of data scientists at the technology company Qualtrics, as well as with school-principal and superintendent associations, to collect data on COVID-19 in schools. (See more on that project here.) Our data on almost 200,000 kids in 47 states from the last two weeks of September revealed an infection rate of 0.13 percent among students and 0.24 percent among staff. That's about 1.3 infections over two weeks in a school of 1,000 kids, or 2.2 infections over two weeks in a group of 1,000 staff. Even in high-risk areas of the country, the student rates were well under half a percent. (You can see all the data here.)…
Continue Reading