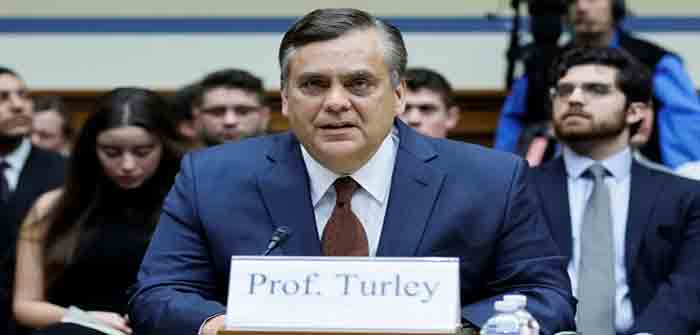 by Ryan Mills at National Review
George Washington University law professor Jonathan Turley, testifying during the first House impeachment inquiry hearing into President Joe Biden, said Thursday that while Washington, D.C., is "awash" with influence peddling, the "size and complexity" of the allegations against Biden and his family are unprecedented.
House leaders, he said, have a "duty" to determine if the president was involved in a pay-to-play scheme.
Turley was one of four witnesses — three Republicans and one Democrat — who testified during the hearing. None of the people who testified were direct fact witnesses to any crimes or to an alleged Biden-family scheme.
Republicans claim that there is a mountain of evidence that Biden's family members, including his son Hunter and brother James, enriched themselves by selling the "Biden brand," access to Joe Biden when he was vice president and a candidate for president, to foreigners…
Continue Reading