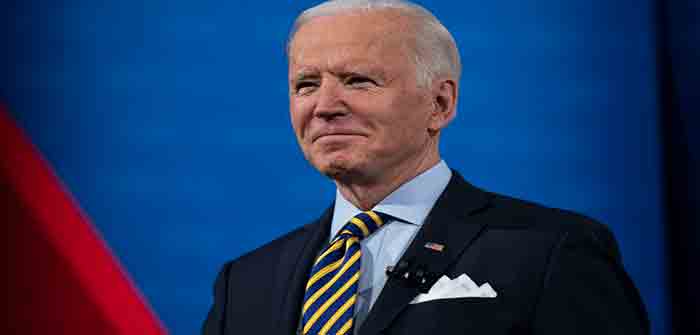 by Jessica Chasmar
President Biden mistakenly claimed Tuesday night that his administration didn't have a coronavirus vaccine upon entering office.
During a CNN town hall, the president said to host Anderson Cooper: "When you and I talked last, we talked about it's one thing to have the vaccine, which we didn't have when we came into office, but a vaccinator. How do you get the vaccine into someone's arm?
"So you need the paraphernalia," he continued. "You need the needle. You need the mechanisms to be able to get it in. You have to have people who can inject it in people's arms. … I issued an executive order allowing former retired docs and nurses to do it. We have over a thousand military personnel. The CDC has, I mean, excuse me, we have gotten the National Guard engaged. So we have significant number of vaccinators, people who will actually be there. Plus we've opened up a considerable number of locations where you can get the vaccination."
Social media users, including former Trump administration officials, were quick to point out Mr. Biden's claim about not having a vaccine is untrue. In fact, the president received his second dose of the Pfizer/BioNTech Covid-19 vaccine on Jan. 11, nine days before he was sworn into office. By the time former President Donald Trump left office, an average of 1 million Americans were being vaccinated daily.
Biden says there was no vaccine when he came into office.

That is abjectly FALSE. President Trump brought about the fastest vaccine for a novel pathogen in history.

How does Joe get away with this? pic.twitter.com/OcFeVbQ3At

— Kayleigh McEnany (@kayleighmcenany) February 17, 2021
Thanks to Operation Warp Speed, two vaccinations were approved in record time. On President Trump's last day in office, the U.S. performed over 1 million vaccinations. #BidenTownHallhttps://t.co/nPUF9GFhWI

— Ronna McDaniel (@GOPChairwoman) February 17, 2021
Mr. Biden said Tuesday that any American who wants a vaccine should be able to get one "by the end of July of this year."…
Continue Reading