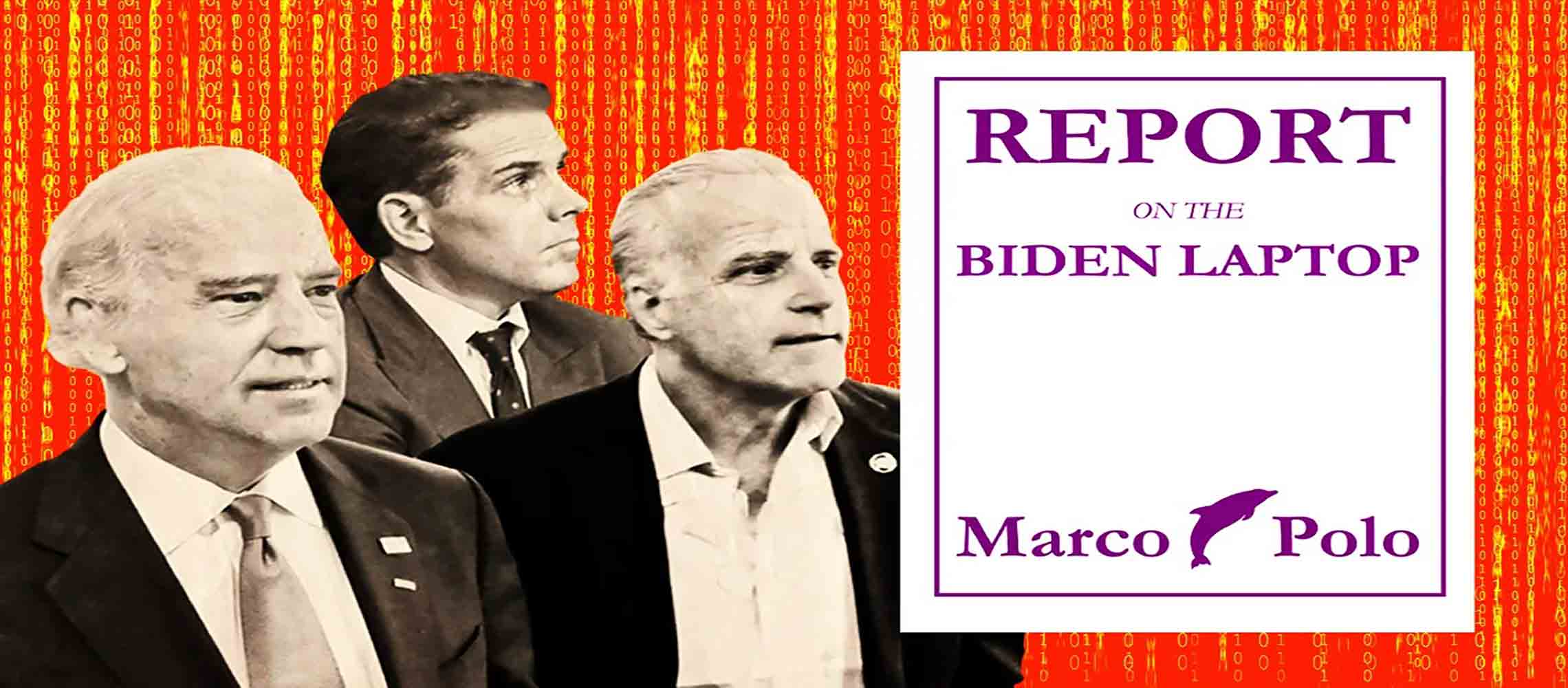 by Kanekoa the Great at Kanekoa News
After a 13-month investigation into Hunter Biden's Laptop, Marco Polo, a nonprofit led by a former President Donald Trump staffer, released a 630-page report yesterday with 2,020 citations that fully document 459 crimes committed by the Biden family and their business associates.
The detailed report, which was sent to District Attorneys, U.S. Attorneys, and all 535 members of the House and the Senate, includes 140 alleged business-related crimes, 191 sex-related offenses, and 128 drug-related crimes.
The group's founder Garrett Ziegler told The Sun:
"Our number one goal is to ensure that Republicans don't waste time."

"The investigation has been done."

"This report is a simple but extremely thorough roadmap for who needs to be subpoenaed for which timeframes and for what types of crimes."

"All we're seeking is the equal application of the law."

"So far, this saga has been one of the greatest examples of double standards in American legal history."
Ziegler and his team use documents, emails, photographs, videos, text messages, calendar items, phone records, voice notes, financial reports, and more found on the Biden Laptop to diligently detail the Bidens' foreign collusion and money laundering operation.
Marco Polo's report also reveals that China's President Xi Jinping played a personal role in "approving meetings" of the Biden family's joint venture with CEFC China Energy Company Limited (CEFC Energy).
"Prospective meetings between YE and Joe were to be approved by XI Jinping himself, who they called the "No. 1," and the daily operations were overseen by ZANG Jianjun," the report says.
Continue Reading