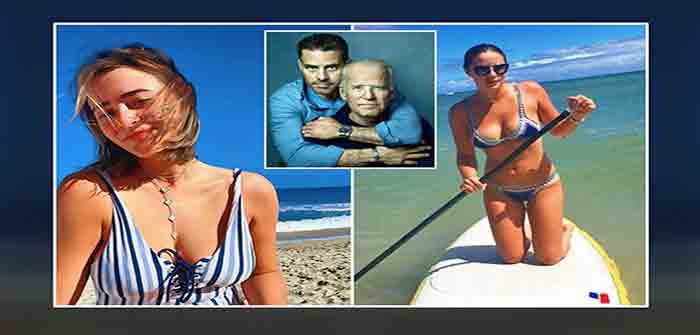 by Andrew Stiles at The Washington Free Beacon
Naomi Biden, the oldest legitimate daughter of amateur adult film star Hunter Biden, lives at the White House with her fiancé and elderly grandfather, according to the New York Times.
The newsworthy revelation was included as an aside in a fawning piece about Naomi's plans to marry her fiancé, former Hillary Clinton intern Peter Neal, at a White House ceremony on Saturday, which happens to be President Joe Biden's last day as a mere septuagenarian. The hard-hitting journalists at CNN report that the wedding will offer a "youthful spin" for the president on his 80th birthday.
The news that one of Hunter's legitimate daughters is living at the White House comes after House Republicans announced plans to investigate "all avenues" of Hunter's shady foreign business arrangements, and the extent to which President Biden was aware of and helped facilitate his troubled son's money-making ventures. It is not entirely clear why Naomi and Peter—both lawyers who could certainly afford their own apartment—are living in a taxpayer-funded mansion, and why it is just now being reported in a mainstream news outlet.
'Top Priority': House Republicans Outline Plan for Biden Family Probe
Hunter Biden has three legitimate daughters…
Continue Reading