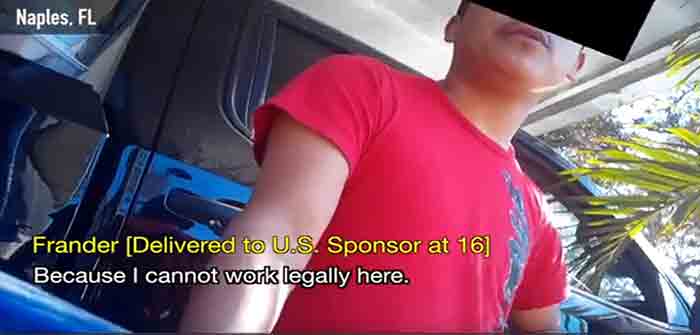 by Roberto Wakerell-Cruz at Post Millennial
Project Veritas released a new video on Wednesday that shows that several illegal migrants were removed from school, put in forced labor, and were given fake social security cards to pay off cartel debts.
"When I got here [to the United States], I began studying, and then working. I went to school for six months. From a year ago, I began working…I go in [to work] at 4PM and get out at 2AM," an underage female migrant said.
Frander, a male migrant who cannot work legally in the US, was forced to pay $150 for a fake social security card. "You just call the person, and he comes to your home and brings it [fake social security card]," Frander said.
PART 2: https://t.co/b2UO11au6r

— Project Veritas (@Project_Veritas) November 30, 2022
Another underage migrant said that the migrants work "wherever [the cartels] take you."
Whistleblower Tara Lee Rodas told Project Veritas…
Continue Reading