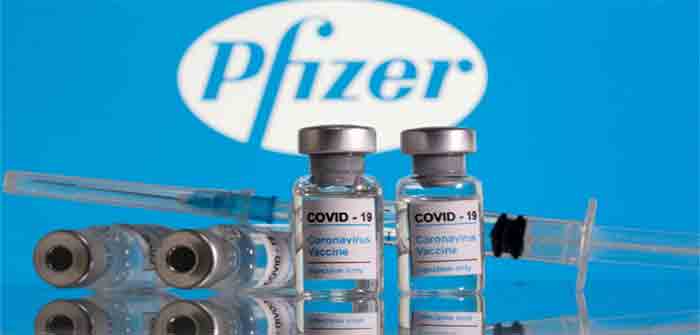 by Robert W Malone at Who is Robert Malone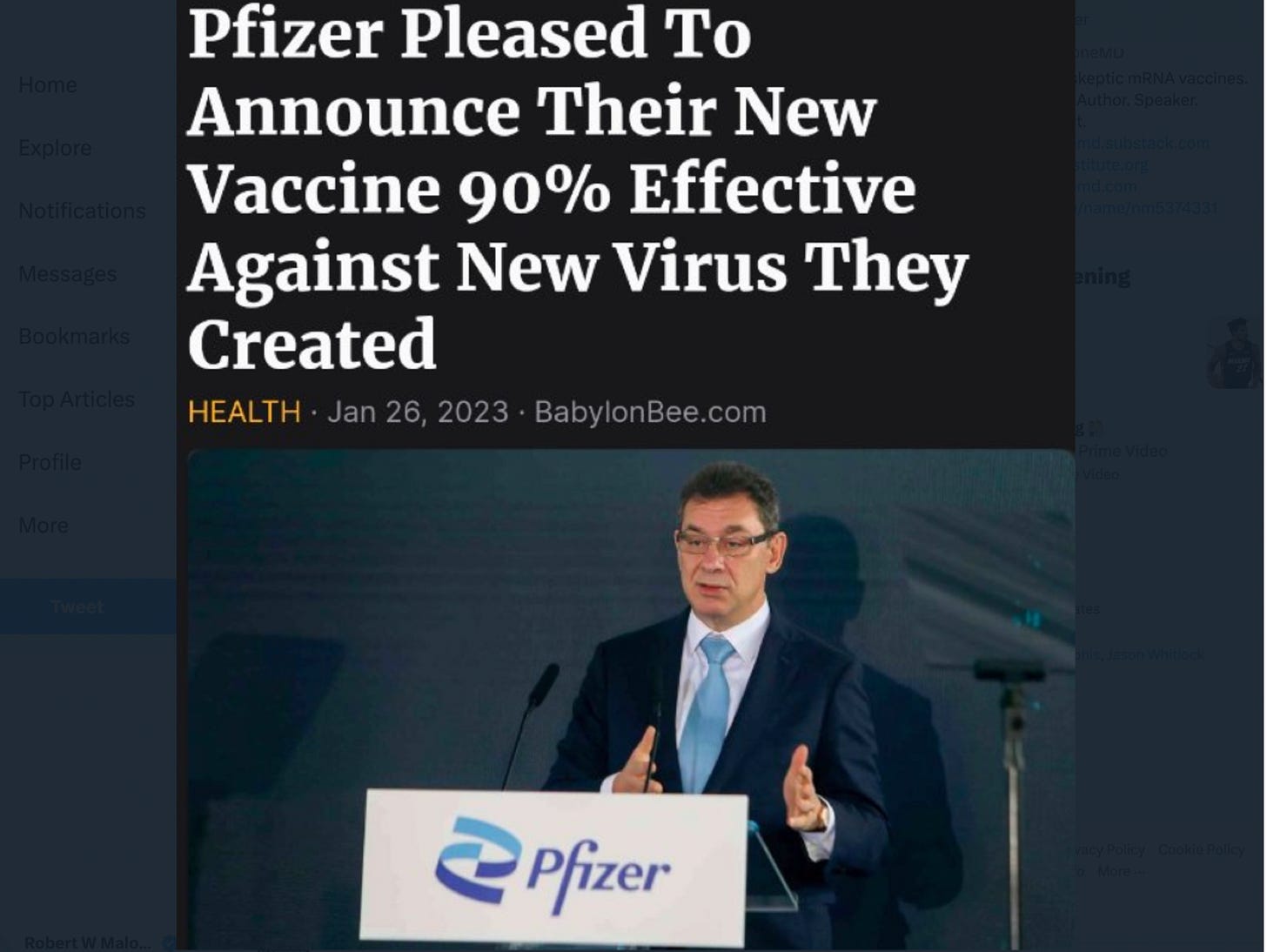 Once again, Babylon Bee knocks it out of the park. Never forget the power of humor when operating on Fifth generation warfare battlefield terrain.
Just for the record-
An example of directed evolution with comparison to natural evolution. The inner cycle indicates the 3 stages of the directed evolution cycle with the natural process being mimicked in brackets. The outer circle demonstrates steps in a typical experiment. The red symbols indicate functional variants, the pale symbols indicate variants with reduced function. Source: Wikipedia, encyclopedia of the approved narrative.
---
You can now find Part 2 of this essay here.
---
Wow. What a whirlwind of a week. Still trying to catch my breath, never did make it over to my personal physician for an ECG and prescription to get my tachycardia under control. Delivered a talk/wake up/shock on the fifth gen warfare deployed on all of us over the last three years to 1,300 paying European attendees at a Stockholm conference exactly one week ago. Delayed getting back from Stockholm (via Frankfurt) due to Lufthansa's ongoing slow decay and inability to adhere to their own flight schedules. Got Tuesday's essay written on the plane, posted it from the airport on landing, and finally made it back to the farm by about 11:00 PM EST. Wednesday I drag my sorry rear end out of bed, get the obligate three cups downed and begin the day with an out-of-the-blue call from a mainstream New York investigative reporter (that you would recognize) seeking background information on what the heck is going on with the Florida Grand Jury investigations (which I know very little about – they are running a tight ship!). Of course I have to make a few calls to prepare for that before the 10:00 AM "on background only" discussion. Scheduled long format "Gray Matter" podcast recording at noon, requiring some background reading prior. And then, out of an otherwise cloudless blue sky, a lightning strike.
Project Veritas pings me, asks if I would review an embargoed video that they have prepared, and then allow them to record my reaction to the material via a Zoom call. The Zoom hit scheduled so tight that I can barely get through the embargoed material before we start. And boom. We launch the call and I am still reeling from what I have just viewed. Veritas uses a very tight, abrupt editing style, and they compress a half hour of my interaction/reaction with their reporters into a few moments of the most powerful comments. The investigative reporter who did the interview and captured the video is present but off screen. I am told he is a former Pfizer employee. I am told that the drop time for the resulting video product will be 8:00 PM EST, asked to participate in a Twitter Spaces discussion beginning at 9:00 PM EST, and asked to get other physicians to join. I push out alerts that Veritas has something big coming, and to watch for it, including a personal "heads up" text message to Tucker Carlson. Steve Kirsch calls trying to noodle whatever intel I will give him, but it is embargoed and I hold the line on that. The video drops early. The Twitter Spaces discussion goes big, north of 17,000 on-line live participants. Much ado over whether this is real or not. Among other things, another Pfizer whistleblower sends James O'Keefe a Pfizer org chart listing the young physician in question as having the role and title as advertised, and that gets posted in real time. The Twitter Spaces discussion keeps going after I have to drop off at 11:00 PM EST, my brain still being on European time.
Wake up, and overnight the feces have hit the oscillating ventilator. More coffee. Jill is inundated with interview scheduling requests. Then the ping from Fox News, and Tucker has asked me back on the "real" Fox broadcast. First real Fox hit since the dust up with Alex Berenson, after which I (immaturely) called up the producer and chewed her out. Bad decision. Bottom line, important to not screw this one up. A day of interviews following on the Veritas bombshell (during which I cannot reveal the plans for Tucker's segment), together with back and forth with Fox – are we on or not? Is this a real employee or a dark arts intel set up?
Almost immediately after the first Veritas video dropped,…
Continue Reading