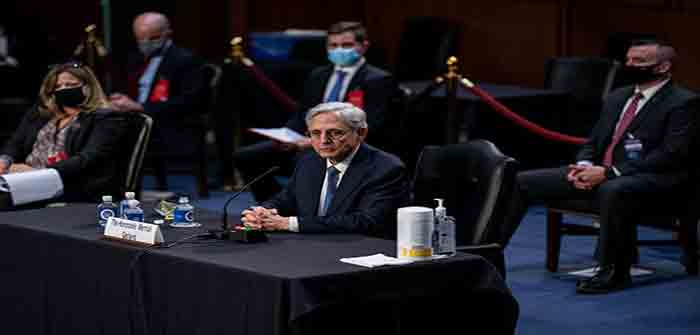 by Adam Andrzejewski at Forbes
Last week, AG Garland sent a memo to the head of the FBI, directing him to work with local law enforcement "to address threats against school administrators, board members, teachers and staff."
Critics say that Garland made the move in response to parents vocally opposing mask mandates and race-related teaching implemented by local school boards.
Nevertheless, the move by Garland to have the FBI investigate parents at school board meetings quickly put his son-in-law's nationwide education business in the spotlight.
Garland's son-in-law is Xan Tanner, co-founder and president of Panorama Education. Panorama Education sells surveys to school districts across the country that focus on the local "social and emotion climate." These surveys are then used as justification for new curriculum that some parents call critical race theory and find objectionable.
Tanner's company has a large footprint with contracts in 50+ of the nation's 100 largest school districts. The company describes its business as supporting "13 million students in 23,000 schools and 1,500 districts across 50 states."
Raised $76 million from powerful investors since 2017
In 2017, Panorama raised $16 million in a private funding led by Emerson Collective, with participation from Spark Capital, Owl Ventures, SoftTechVC, and the Chan Zuckerberg Initiative — owned by Mark Zuckerberg, the founder of Facebook and his wife Priscilla Chan…
Continue Reading