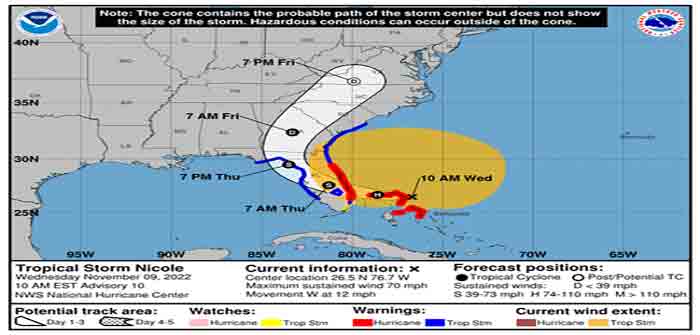 by ZeroHedge News Staff at ZeroHedge
Palm Beach County is under evacuation orders ahead of Tropical Storm Nicole, expected to strengthen into a Category 1 hurricane Wednesday with landfall between Boca Raton and Sebastian late Wednesday night or early Thursday.
Nicole is about 240 miles east of West Palm Beach, Florida, with sustained 70-mph winds just four mph shy of hurricane status.
Palm Beach County officials announced Mandatory Evacuations for Zones A and B. This includes mobile homes, barrier islands, and low-lying areas.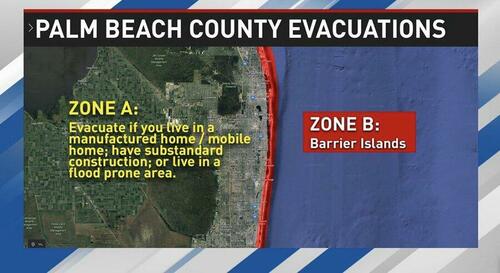 "Nicole would be the first hurricane to make landfall in the United States in November in nearly 40 years," a CNN meteorologist said.
Hurricane warnings are posted from Boca Raton to Daytona Beach, including Palm Beach, Port St. Lucie, and the Space Coast. Tropical storm warnings span up to Charleston, South Carolina, and include much of Florida's East Coast…
Continue Reading