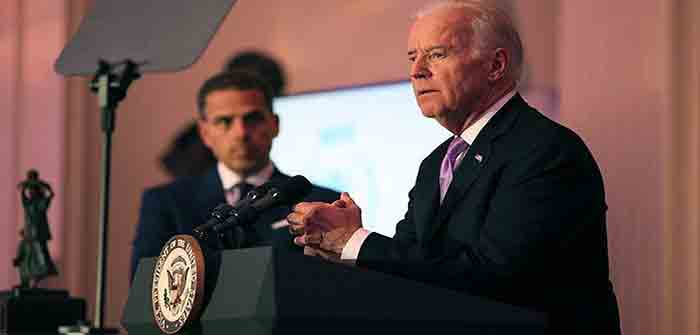 by Jon Dougherty at Conservative Brief
A stunning new survey spells more bad news for President Joe Biden.
According to a poll released Tuesday by Rasmussen Reports, nearly two-thirds of registered voters — 62 percent — believe that the president both knew about and potentially profited from business deals secured by his son, Hunter Biden, that involved figures linked to adversarial governments including China, Breitbart News reported.
Those figures have increased since April, the outlet noted, when a smaller majority — 58 percent — said they believe that Joe Biden had a role in those business deals. At the time, 60 percent said they thought that Hunter Biden sold "influence and access" to his father.
"I've never spoken to my son about his overseas business dealings. Here's what I know — I know Trump deserves to be investigated," Joe Biden claimed on the campaign trail in 2020.
"It's a smear campaign," he added in October 2020.
"My son has no made money from China," he repeated just a few days later, the outlet reported.
Breitbart News adds:…
Continue Reading