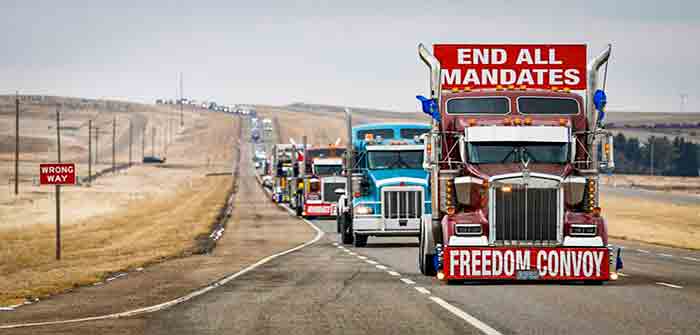 by Enrico Trigoso and Mimi Nguyen Ly at The Epoch Times
Several trucker convoys comprising thousands of vehicles converged in Monrovia, Indiana, and held a rally late on Wednesday before continuing their trip toward Washington to protest against COVID-19 restrictions and mandates.
The People's Convoy set off from California on Feb. 23. It passed through multiple states including Arizona, Texas, Oklahoma, and Missouri, before arriving in Indiana. The convoy has two more stops to go—Ohio and Maryland—before Washington, where they hope to arrive around March 5.
The group was inspired by trucker convoys in Canada that made global news headlines protesting against COVID-19 restrictions.
It's hard to quantify exactly how many people are directly participating in the People's Convoy, not to mention the many thousands more who've gathered along the roads and on the overpasses across the country to cheer them on.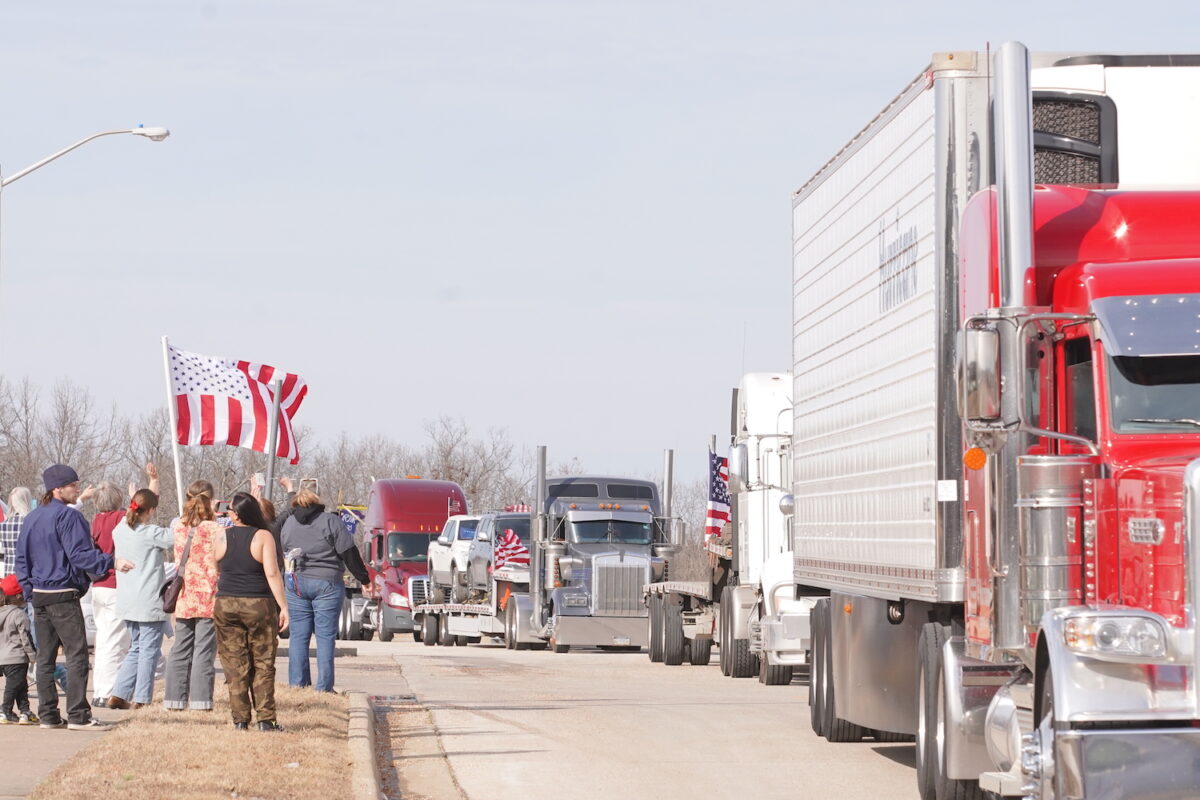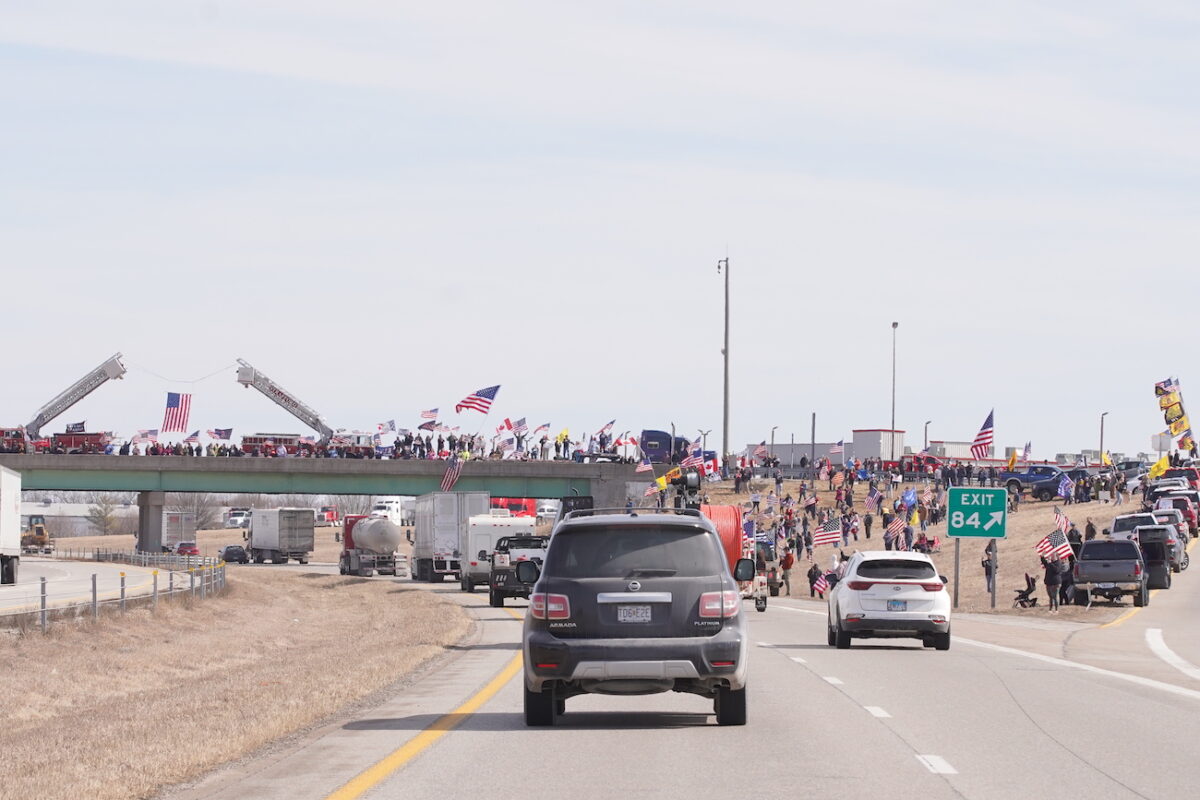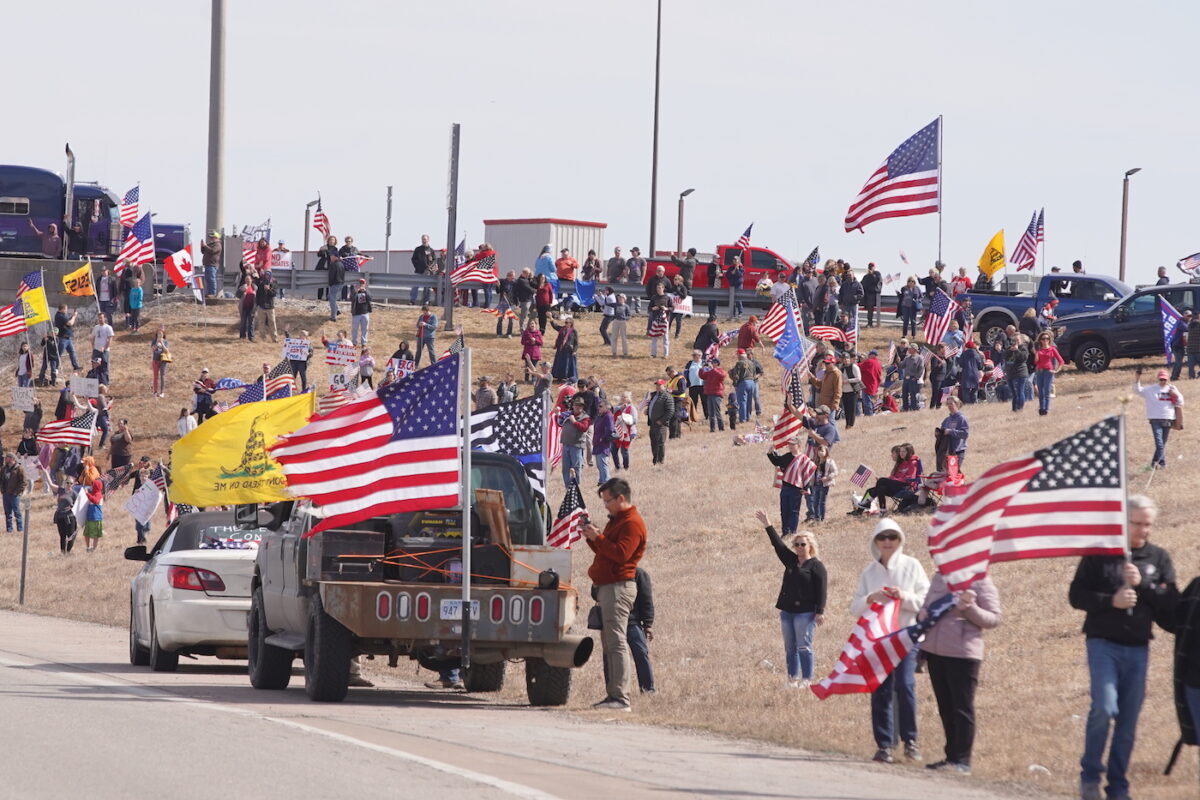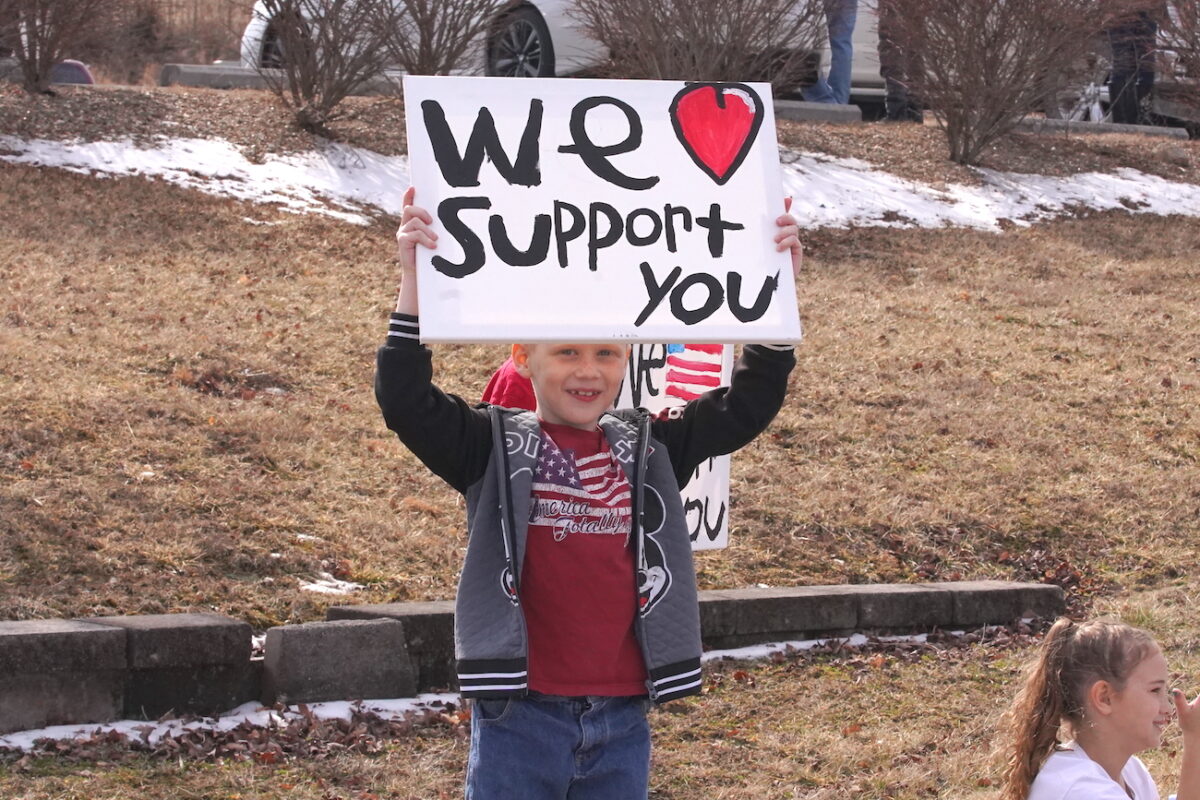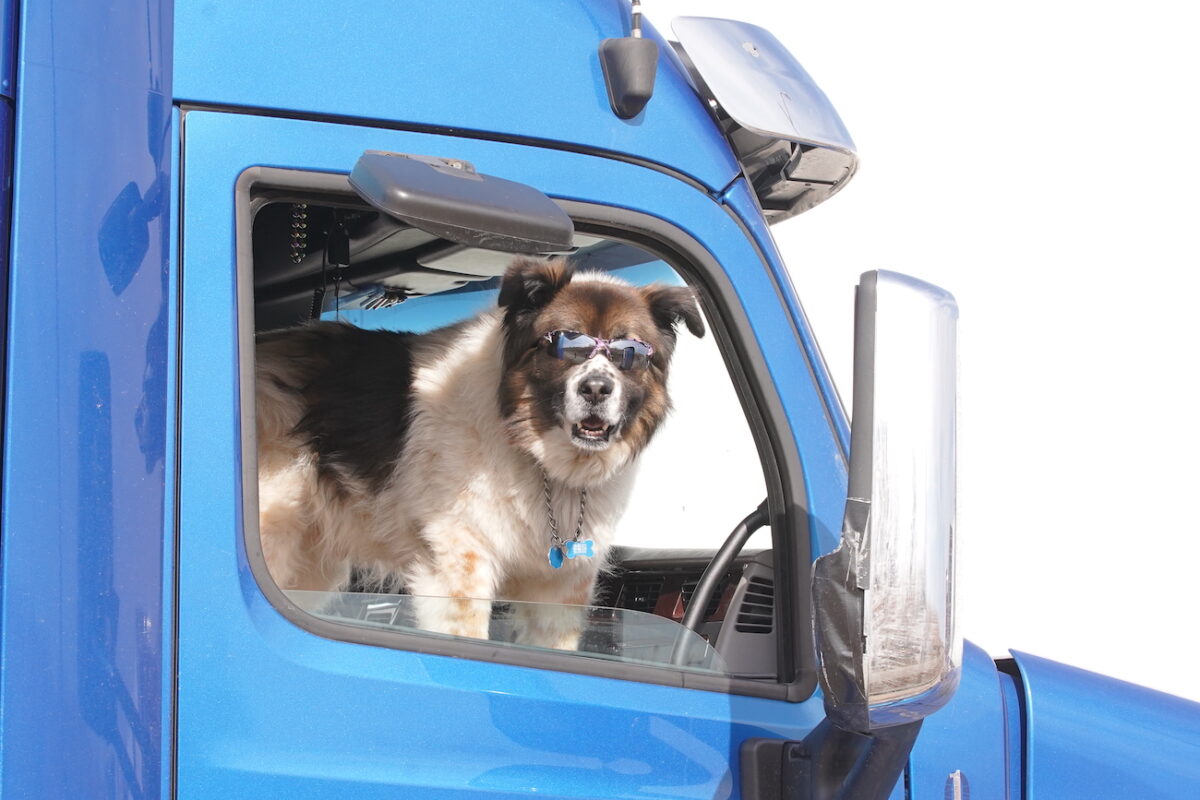 Vehicles and trucks have also joined the convoy along the way. Some are headed toward Washington, while others join the journey for dozens to hundreds of miles before dropping away, one of the convoy's organizers previously told The Epoch Times.
Meanwhile, hundreds to thousands of cars and trucks that come behind and in front of the convoy, and have honked in support, have often been mistaken as being direct participants of the group.
The convoy grew in size to about 80 trucks and more than 200 other vehicles when it passed through Cuba, Missouri, on Monday, Feb. 28.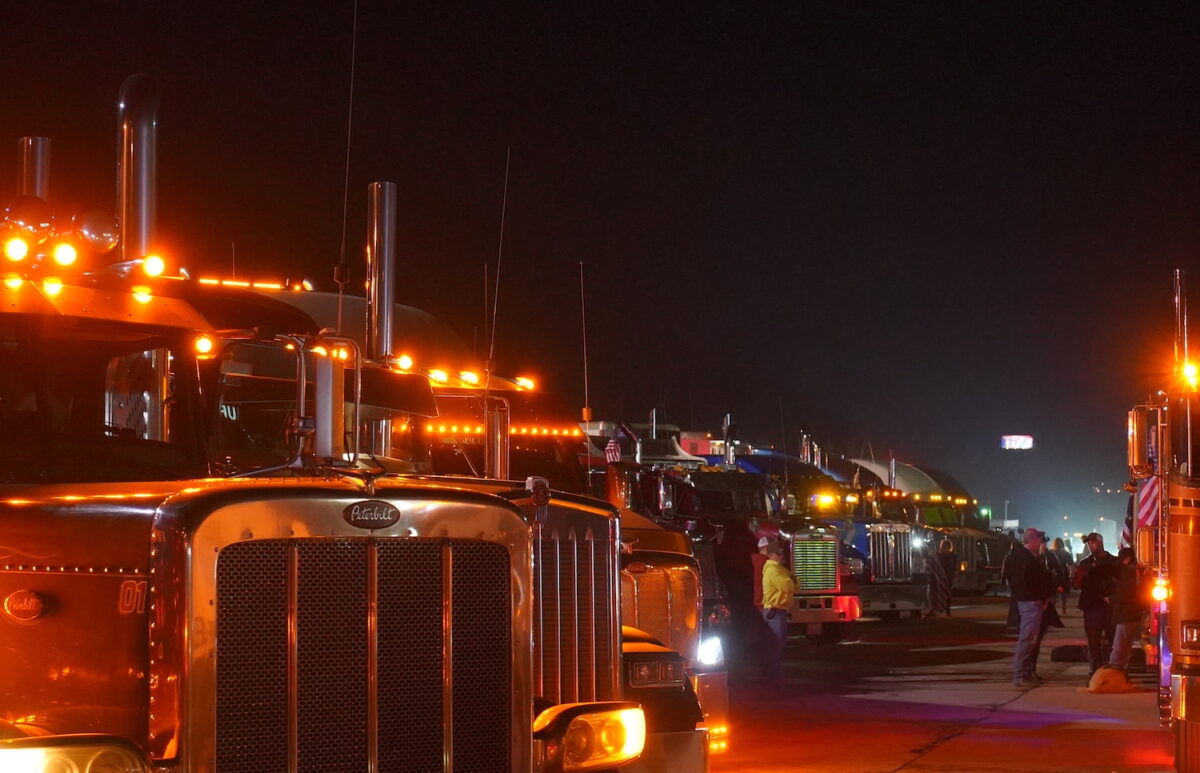 By Tuesday and Wednesday, in Monrovia, Indiana, where other U.S. truck convoys converged, there were over 2,000 vehicles with over a hundred trucks in the area. It's unclear how many vehicles will ultimately be riding to the nation's capital.
Indiana Attorney General Todd Rokita and Mark McCloskey, who is running as a Republican in the U.S. Senate race, were in attendance at the rally, held at Ted Everett Farm center late Wednesday.
"I'm very proud to be here amongst fellow Hoosiers and Americans who care about their country," Rokita told The Epoch Times. "I was humbled to offer them encouragement this evening but they gave me back much more inspiration and motivation."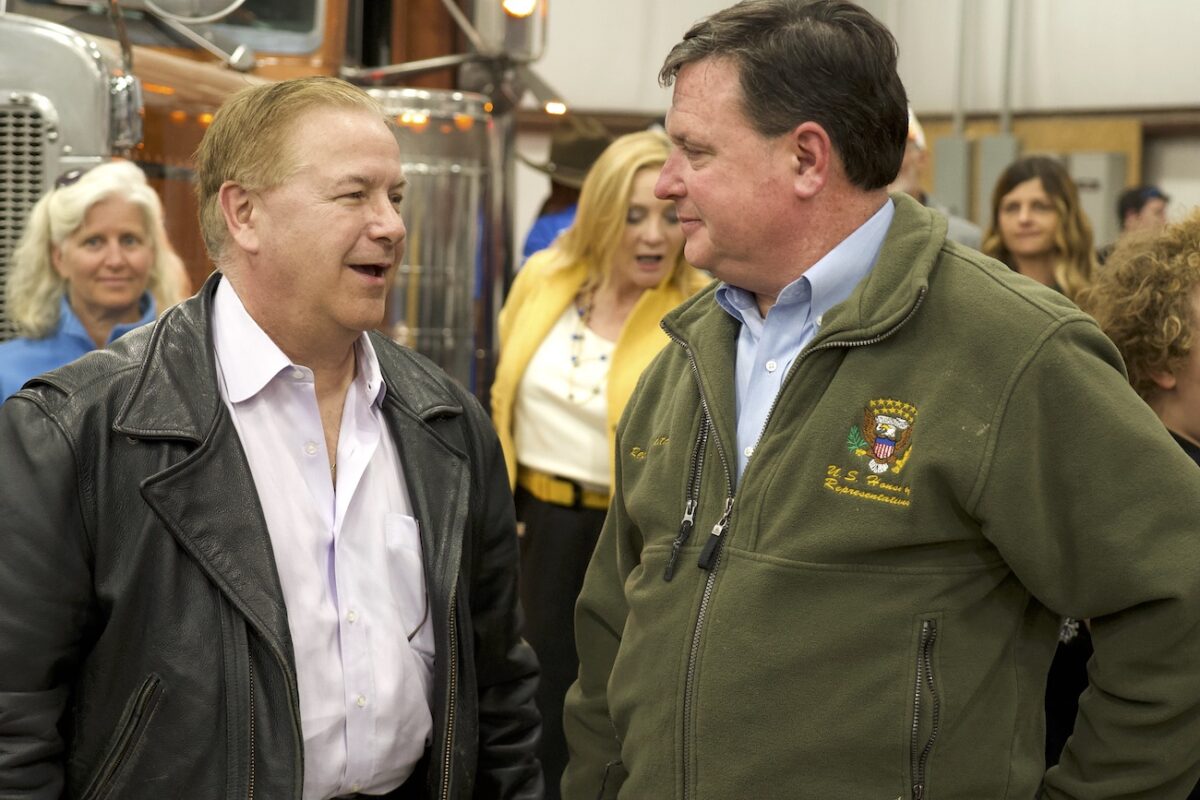 McCloskey, a Missouri-based lawyer, made national headlines in 2020 for having wielded his gun in self-defense while facing a group of protesters that marched into his gated neighborhood. He told The Epoch Times on Wednesday, "The people of America have woken up, we're going to stand up and we're not going to permit it."
"I can tell you one thing, you look at this crowd, you look at the highways coming here, you look at the overpasses, and [you can say that] the socialists will never complete their takeover of the United States," he said.
The crowd exceeded the capacity of the indoor venue, which held several hundreds of people. Hundreds more were gathered outside.
"The American people are waking up and they're marching east," Brian Brase, one of the convoy organizers, told The Epoch Times late Wednesday.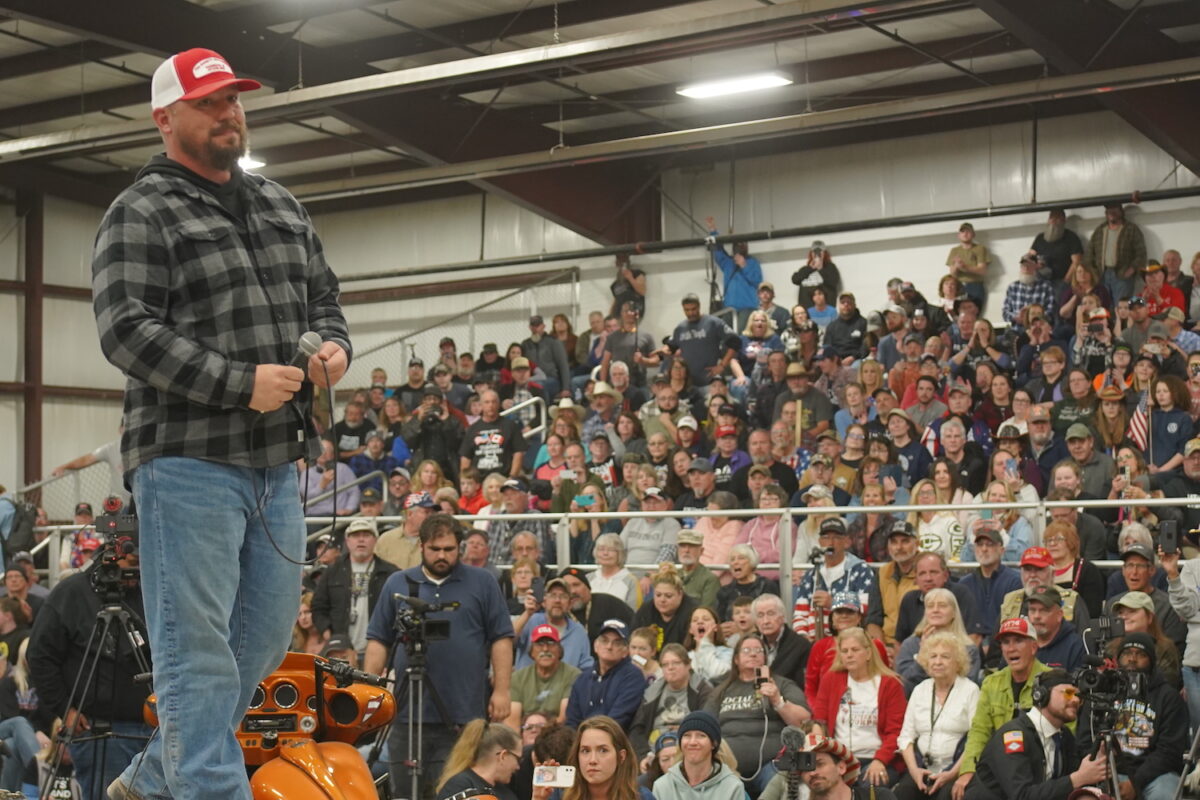 He told attendees, "You can stand up to a government that wants to violate your Constitutional rights … and you should. At this point, this is your civic duty to stand up, it is the civic duty of all Americans, of all citizens of the world, to stand up."
"Freedom isn't free … Freedom takes sacrifice," he said, adding that people are sacrificing their incomes and are spending time away from their loved ones to participate in the convoy.
"I'm begging that every truck driver around the world, stand up now," he said in closing, adding later, "Now is your time to stand up and send a message to your world leaders and your governments that they work for us."
Dr. Ryan Cole, a pathologist who owns a medical lab in Idaho, speaking as part of the Front Line COVID-19 Critical Care Alliance (FLCCC), told the crowd, "It's up to us to take care of our own health, not the government."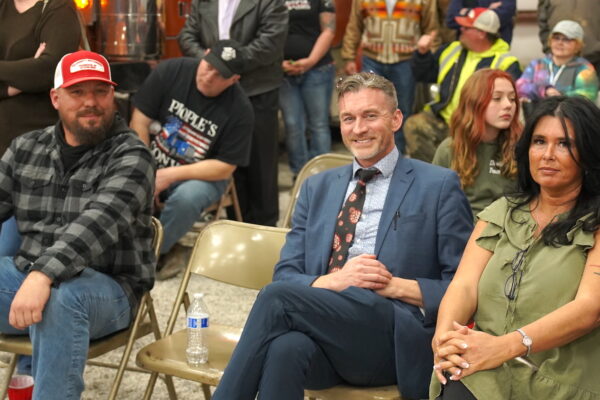 "This is a government that has overstepped its bounds," he said. "These are healthcare agencies that have overstepped their bounds. It is time to restore freedom to this great land. There is no medical emergency anymore. If they tell you that, they are lying."
The federal government's COVID-19 pandemic emergency powers have been in place since March 2020. President Joe Biden said on Feb. 18 he was extending the emergency powers beyond March 1.
Cole told the rally late Wednesday, "Today we're all truckers … keep on trucking and let's stand in freedom and unity with peace, firmness, and strong resolve. This is about our children … we will never let this happen to us again."
Leigh Dundas, another organizer, told The Epoch Times that the recent Russian incursion into Ukraine has meant that U.S. convoys have received less coverage, if any, in the press.
"Everyone's saying 'oh it's so unfortunate, the truckers can't catch a break in the news cycle because of Ukraine and Russia.' I'm sure Ukraine and Russia have issues but the timing is interesting," she noted.
"If I were this administration and I'd watched what had happened in Canada … The last thing I would have wanted is to have my back against the wall down here south of the border. I think any distraction is the name of the game. But it's not working. … the people have spoken, the people have had it."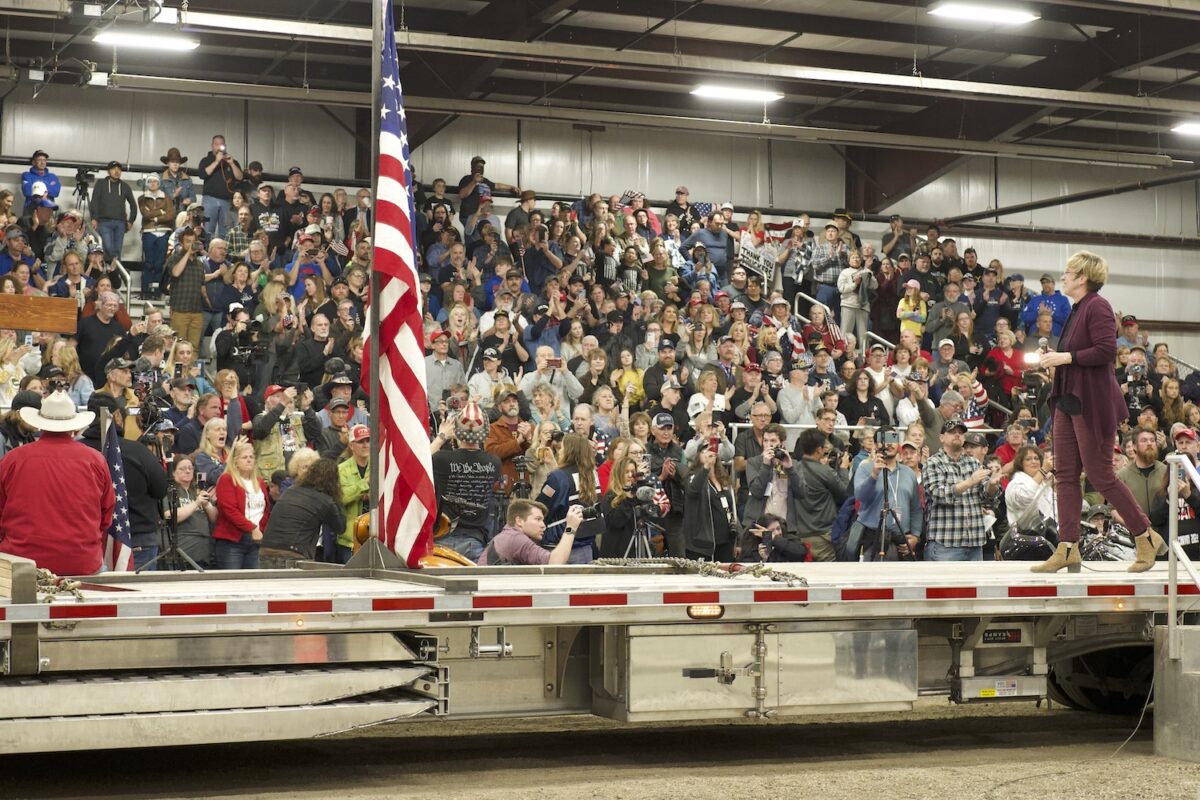 She told the audience on the night that the convoy "will not be going in downtown D.C. for reasons that you all know."
"I don't need to spell them out, all I need to say is [the truckers] need to stay safe, and we have seen what has going on in the last year, and that is all we need to know about that."
Authorities have reinstalled fencing around the U.S. Capitol and have called for "extra security" amongst law enforcement agencies in the area, in anticipation of truck convoys arriving in Washington. Fencing had been in place following the Jan. 6, 2021, breach of the U.S. Capitol and was removed in July 2021.
Dundas said that the People's Convoy has been "a 100 percent peaceful, safe, awesome, transcontinental journey" and thanked The Unity Project and the American Foundation for Civil Liberties and Freedom for their help inlaunching the movement.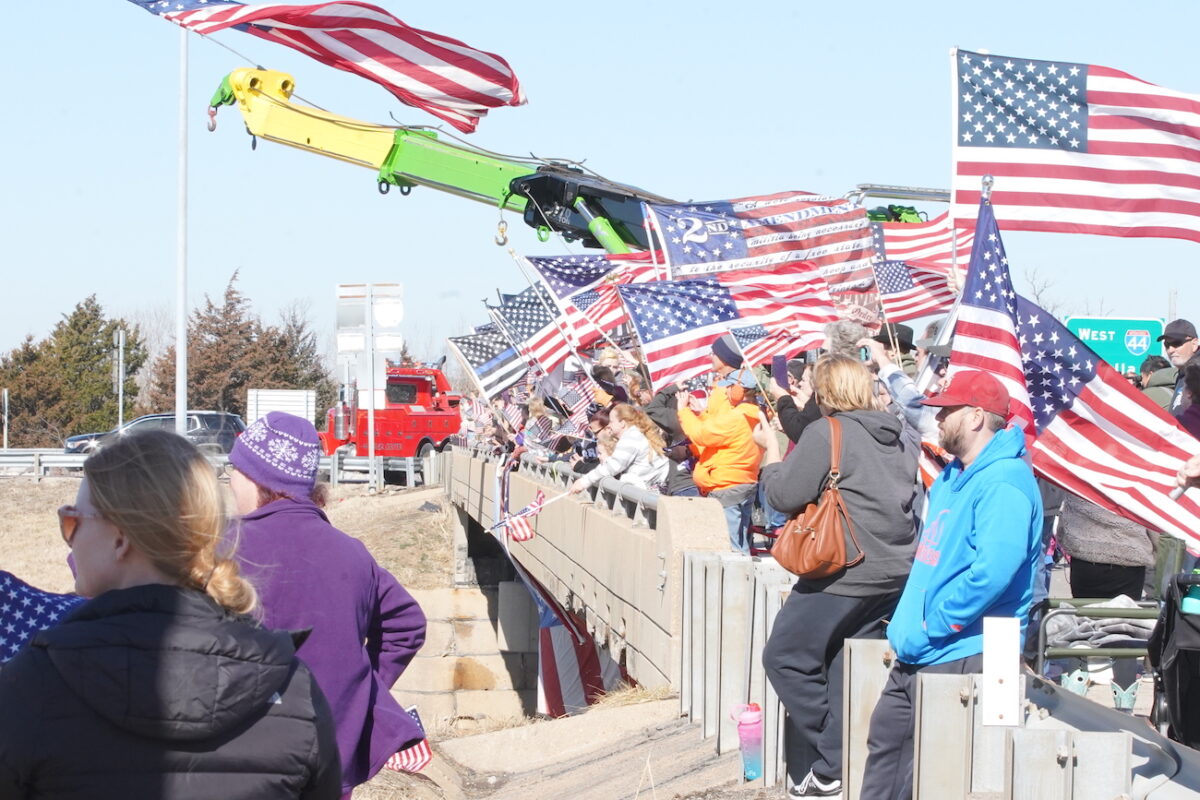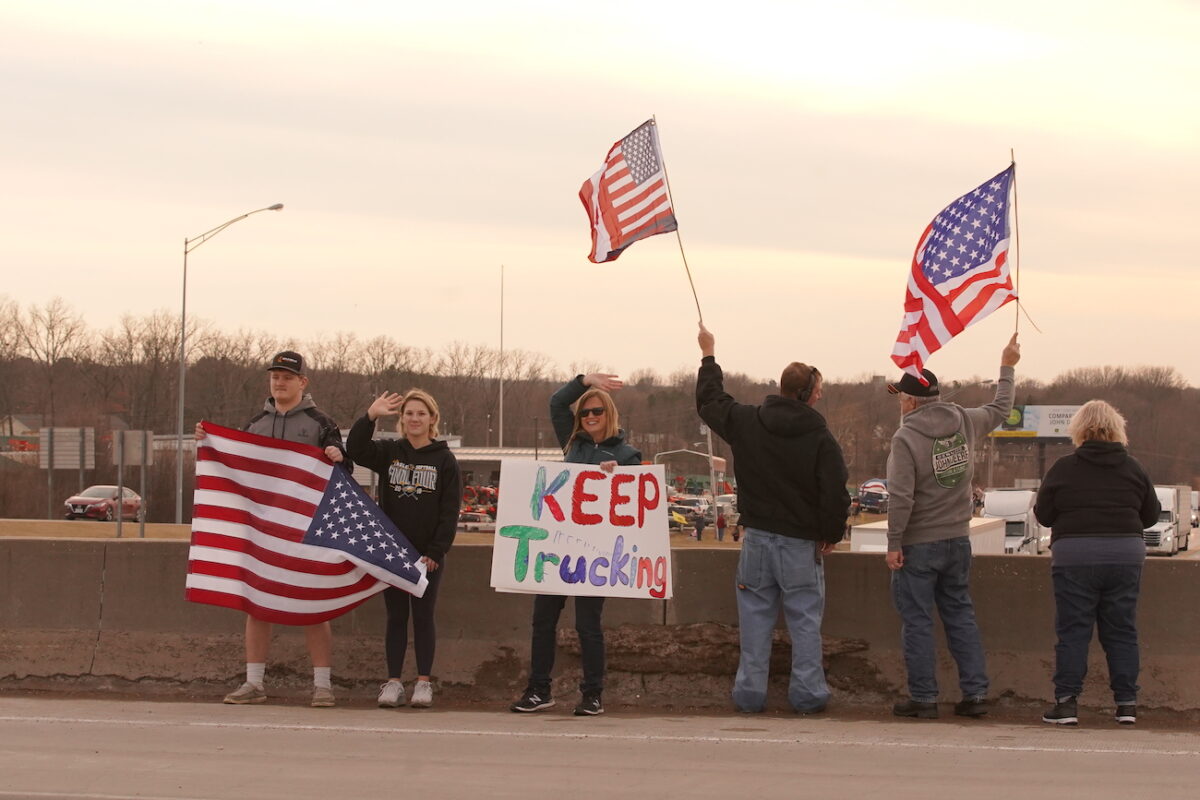 "We have working dogs, we have security, we have huge logistics teams, we have former naval commanders—not because we don't trust the truckers to be safe, but we want to ensure that they are safe, because they are leading the charge in restoring freedom to America," she told the crowd, to loud cheers and applause.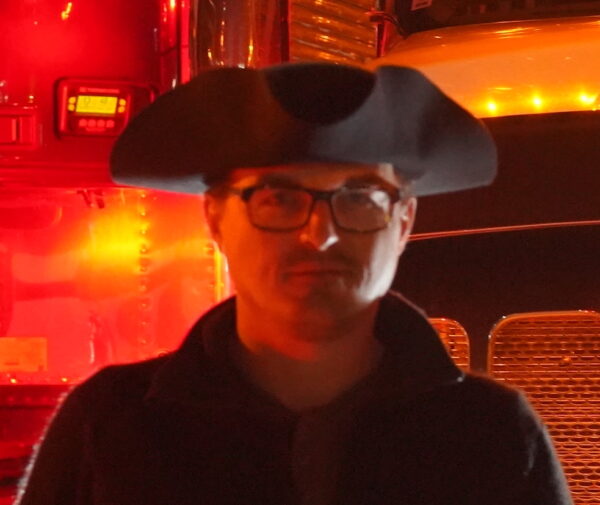 Chance Heiner, a military veteran, told The Epoch Times on Feb. 28, when the convoy was in Cuba, Missouri, "Right now we're peaceful, and we've been hoping that the government will give us back our rights."
"And well, the Second Amendment's there for a reason," he added. "But we're a peaceful movement and we're hoping the government doesn't push the people to that point."…
Continue Reading