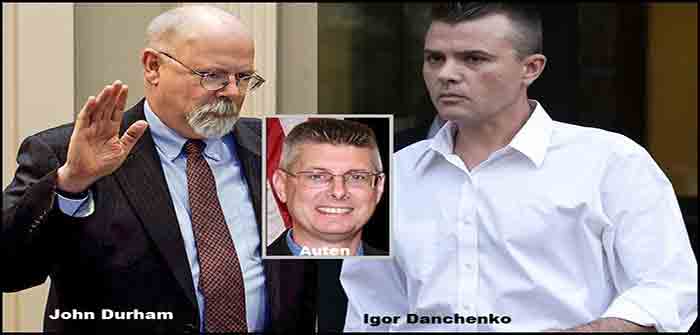 by Sundance at The Conservative Treehouse
The legal case brought by prosecutor John Durham against Igor Danchenko is predicated on the notion that Christopher Steele's source for his dossier willfully and intentionally lied to the FBI, and therefore Danchenko is guilty of purposefully misleading FBI investigators assigned to the Trump-Russia/"crossfire hurricane" investigation.
Transparently everyone knows the FBI were not duped by Danchenko and records indicate Danchenko told them the Steele dossier was full of fabricated nonsense. Additionally, to keep the revelation of the dossier as nonsense hidden, the FBI hired Danchenko as a confidential human source, technically shielding him from being questioned or exposed.  The FBI decision to hire Danchenko was to keep the fraudulent dossier useful for their Trump targeting operation.
So, what's going on?
This is where John Durham is doing two things: (1) He is protecting the corrupt DOJ and FBI institutions by not investigating any government action; and yet, (2) Durham is exposing corrupt FBI and DOJ action through his court filings and cases.  Yesterday Durham provided more evidence of just how corrupt the FBI was in the lead-in to the 2016 election…
Continue Reading