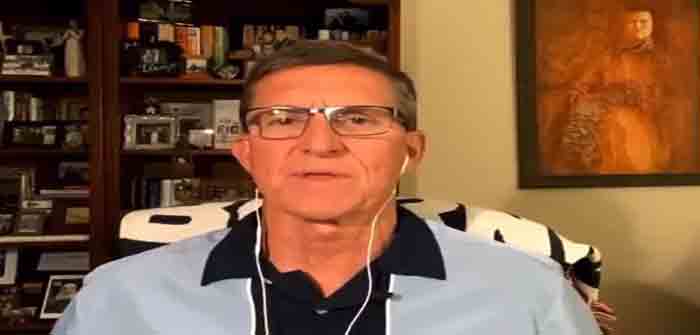 by John Solomon at Just the News
In a prelude to a formal lawsuit, former Trump National Security Advisor Michael Flynn has quietly filed a $50 million claim against the FBI and Justice Department for "malicious prosecution" related to the now-discredited Russia collusion investigation.
The notification, known as a Form 95 Civil Claim, obtained by Just the News, was filed Feb. 22. It names the DOJ, FBI, U.S. Attorney's Office in Washington D.C., Special Counsel Robert Mueller's office and the Executive Office of the President as potential defendants and alleges former President Barack Obama and the FBI had a vendetta against him that biased their actions.
"Of all of President Trump's appointees, the Obama White House hated Flynn the most," the filing noted as it laid out a long list of irregularities in his case it said proved political interference inside the FBI.
Beginning in July 2016, "the FBI began to express disdain for candidate Donald J. Trump and began to consider ways in which it could hamper Donald Trump as candidate or as President, were he to win the 2016 election," the filing alleges.
"As part of these efforts, the FBI began to target Flynn," it claims. "Flynn was no stranger to the FBI and its leadership, many of whom considered Flynn to be a personal enemy of the FBI and the success of their own FBI careers."
Flynn, according to the form, is seeking "compensatory damages including but not limited to lost past and future earnings/revenue, emotional distress, lost opportunity to be President's National Security Advisor, significant restraints of personal liberty, attorney fees/expenses and court costs in defending against malicious prosecution, abuse of process, false arrest."
In a supplemental filing accompanying the notification…
Continue Reading