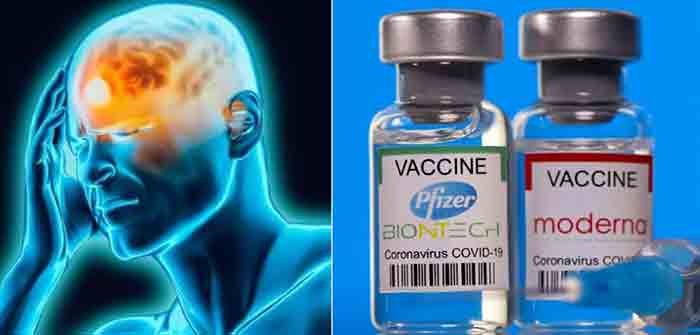 by Kyle Becker at Becker News
Covid vaccine recipients are reporting a rare but growing phenomenon of adverse symptoms, which range from unusual blood clotting and heart inflammation to a more ambiguous set of symptoms similar to those of Long Covid, which has been dubbed "Long Vax" by some.
Although initially elusive and its connection to vaccination uncertain, there is growing acceptance of this phenomenon in the medical and scientific communities.
In a recent report for Science, researchers conceded that there are a growing number of patients who are complaining about the "Long Vax" ailments.
Harvard Medical School neurologist Anne Louise Oaklander told the publication, "You may wonder about one or two cases and attribute it to coincidence. But when you've seen dozens, it raises suspicion."
Two medical conditions, small fiber neuropathy and postural orthostatic tachycardia syndrome (POTS), appear to share characteristics with this post-vaccination syndrome.
While regulatory bodies in the U.S. and Europe have not yet found any definitive links between COVID-19 vaccines and small fiber neuropathy or POTS, Peter Marks, director of the U.S. Food and Drug Administration's Center for Biologics Evaluation and Research, maintains that it's prudent to be open to the possibility of rare cases. Marks also emphasizes the need to avoid sensationalizing these possibilities and claims that the benefits of vaccines far outweigh any potential risks, while neglecting to specify risk profiles
differ profoundly
for patients according to age, obesity, and natural immunity.
Despite such ambiguities, German Minister of Health Karl Lauterbach admitted…
Continue Reading