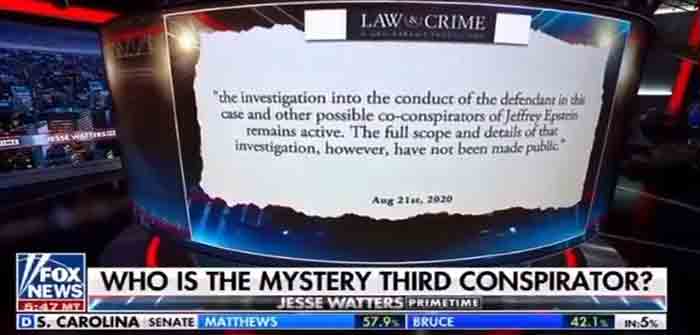 by Pepe Lives Matter at Pepe's Fren Zone
Hulu released a new high-quality mini-series called Victoria's Secret: Angels and Demons. Although I would consider this a controlled opposition film it had a significant amount of gems and clips worth sharing and distributing for red pill purposes. But more importantly, this got me thinking about the alleged mystery Co-Conspirator that Jesse Watters hinted would be making an appearance in the future. Many anons were salivating at the thought of the infamous Rachel Chandler coming out of the shadows but it seems more likely that Les Wexner has a greater chance of being arrested and exposed. These clips do a great job of showing why and hinting at some truths that anons have known for a long time that need to saturate further into public consciousness.
I will be breaking down the most significant clips from Angels and Demons in this substack. I think you, the reader, will find them as compelling as I did.
Jesse's mystery third Co Conspirator: Is it Les Wexner?
Rumble Link:
https://rumble.com/v1cxcsf-jesses-third-mystery-epstein-co-conspirator.html
A good detective follows this simple rule: Always follow the money.
And with Epstein, a tremendous amount leads to Les Wexner.
Les Wexner gave Epstein full power of Attorney and unmitigated control over his assets. This is not some innocent play here. Epstein controlled Les Wexner's entire fortune. Just let that sink in. If you are looking for a paper trail, it would be difficult to get more clear cut than this.
Rumble link
To expound further. Let's say you are an intelligence asset like Epstein (every anon knows this) that needs blackmail opportunities…what better way to prey on women than through the modeling industry…
Continue Reading