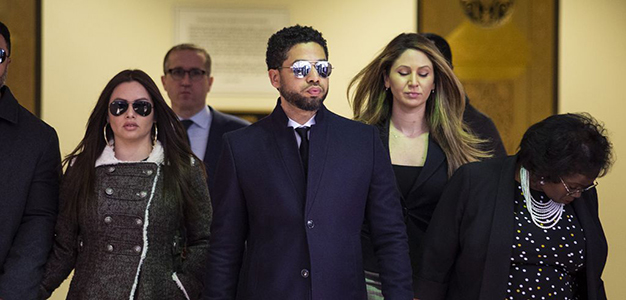 by Stacey Wescott at The Chicago Tribune
Judge James Linn will announce his decision regarding lawyer Nenye Uche at a later date, according to attorneys who emerged from the private hearing late Wednesday.
It was the former "Empire" actor's first in-person appearance in a Cook County courtroom in more than a year.
The hearing centered on whether Uche talked about the case with Abimbola and Olabinjo Osundairo in 2019 as the Smollett matter was in its very early stages. The Osundairos are now key witnesses against Smollett.
When Uche signed on to represent Smollett earlier this year, the Osundairo brothers alleged that Uche spoke with them about representing them, and had substantive conversations about the case. If true, that could mean Uche has a conflict of interest barring him from representing Smollett.
Uche, however, has repeatedly denied ever having had conversations with the brothers.
Linn has said that with such an enormous factual dispute between the two sides, he had little choice but to order a hearing into the allegations.
The case has been conducted with…
Continue Reading