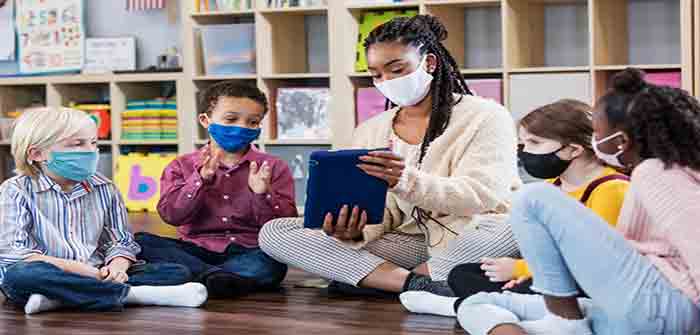 by Jeff Charles at RedState
It's time to say goodbye to mask and vaccine mandates in public schools, at least when it concerns Head Start programs. A federal judge in Louisiana on Wednesday struck down the federal COVID-19 measures, meaning learning institutions will no longer be required to force staff, students, and volunteers to get vaccinated or wear masks.
Liberty Justice Center reported:
Today, a federal judge in Louisiana ruled that the federal government cannot require Head Start program teachers, staff and volunteers be vaccinated against COVID-19, nor can they require that adults and students wear masks. In December 2021, teacher Sandy Brick filed a lawsuit in federal court Louisiana to stop the mandate and are represented by the national law firm Liberty Justice Center and the Louisiana-based Pelican Institute for Public Policy.
Daniel Suhr, managing attorney at the Liberty Justice Center noted that "Although President Biden recently declared that the 'pandemic is over,' the fight to restore Americans' individual liberties is not."
He added:
"We will continue to fight for teachers like Sandy and the low-income students they serve until every illegal and unjustified mandate is wiped from the books. Today's decision is a significant step toward undoing the injustice perpetrated against everyday Americans throughout the COVID-19 crisis."
Head Start programs are designed to support the families of children that are at or below the federal poverty level. These organizations, which are typically local nonprofits, receive federal funding to provide services designed to ensure that kids from low-income families obtain an adequate level of education.
"The providers received the new mandate on Nov. 30, 2021…
Continue Reading