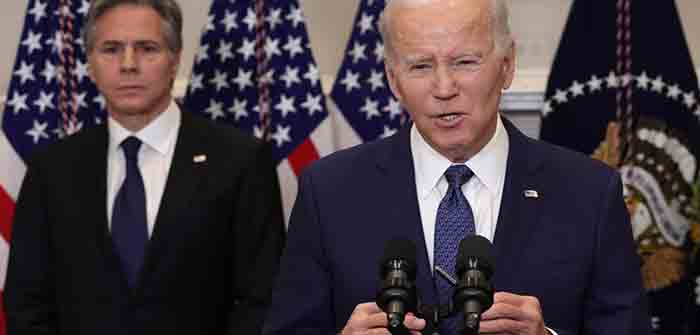 by Jack Phillips at The Epoch Times
A federal judge Monday denied the Department of Justice's (DOJ) request to stay a ruling that places limits on government communications with social media firms, denying the White House's argument that an order could put a damper on law enforcement activity online.
U.S. District Judge Terry A. Doughty wrote that his order last week had created exceptions for communications for cyberattacks, election interference, and national security threats. The DOJ and Biden administration, he wrote, did not provide any specific examples "would provide grave harm to the American people or our democratic processes."
"Although this Preliminary Injunction involves numerous agencies, it is not as broad as it appears," Mr. Doughty wrote Monday. "It only prohibits something the Defendants have no legal right to do—contacting social media companies for the purpose of urging, encouraging, pressuring, or inducing in any manner, the removal, deletion, suppression, or reduction of content containing protected free speech posted on social-media platforms."
Further, the judge also argued that Republican attorneys general who brought the suit are most likely going to prevail in proving that federal agencies and officials "significantly encouraged," "coerced," or "jointly participated" in allegedly suppressing social media posts that included information that was critical of COVID-19 vaccines or questioned the outcome of the 2020 presidential election.
It came as the attorneys general for Missouri and Louisiana have submitted a…
Continue Reading